News
Top Stories of 2020
As we look ahead to 2021, let's take a look back at the year's top news stories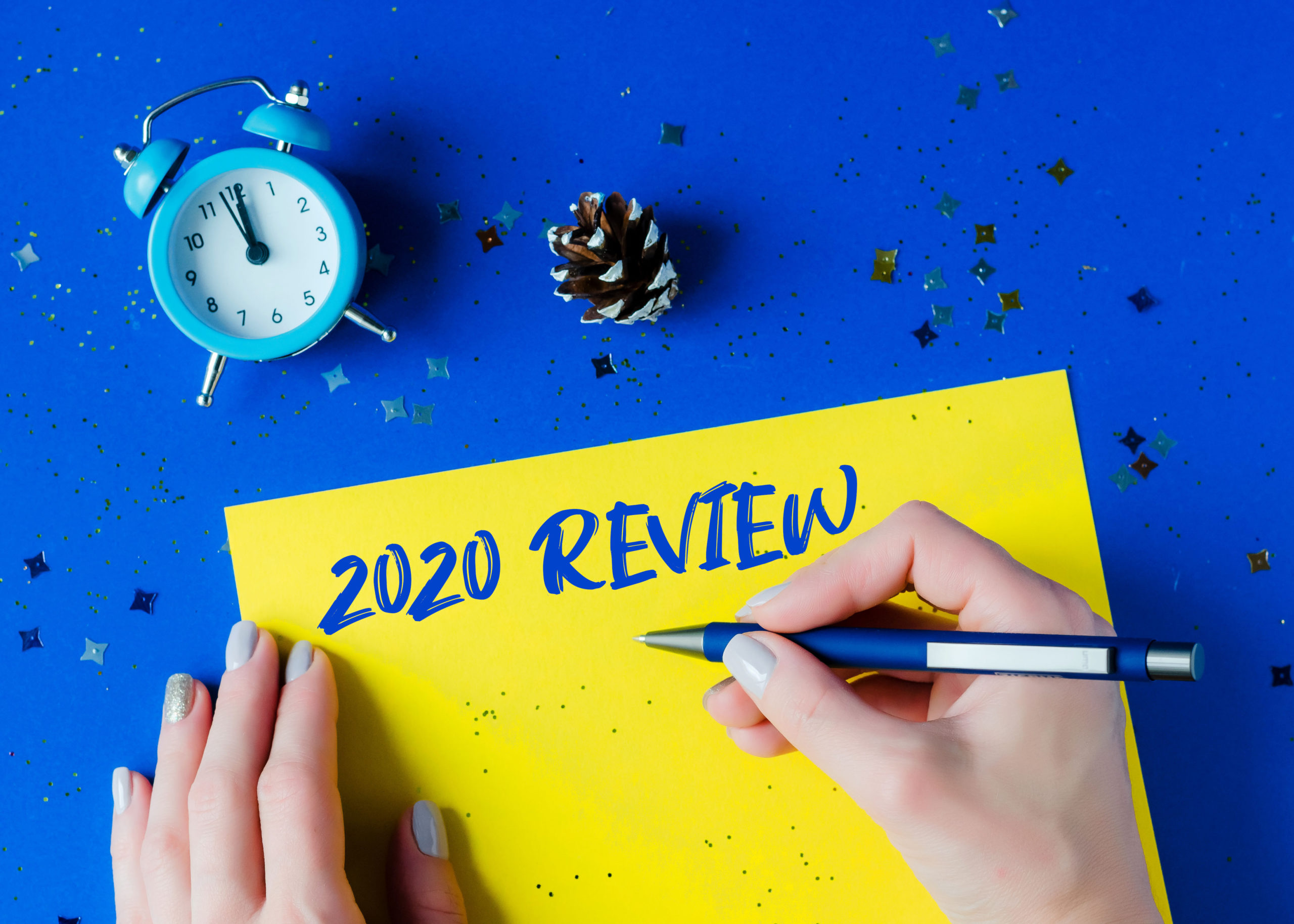 As we look forward to a new year, it goes without saying that we've seen a tremendous amount of change in 2020. From the COVID-19 pandemic, which caused so many businesses to pivot and rethink their approach, to print shops coming together and rallying behind their communities and business owners taking steps to make sure they make it out on the other side, 2020 was filled with many highs and lows.
We wanted to take a moment and look back on some of the year's more significant happenings.
GRAPHICS PRO
Printwear, Awards & Engraving, and Sign & Digital Graphics merge
In May of this year, National Business Media's three graphics publications—Printwear, Awards & Engraving, and Sign & Digital Graphics—merged into one super publication. The GRAPHICS PRO Daily eNewsletter launched on May 1, and GRAPHICS PRO's print issue came out in June.
Breakaway Sessions
Also, in May, THE NBM SHOW (now GRAPHICS PRO EXPO) launched THE NBM SHOW Breakaway Sessions, a series of online exhibits and educational events that provided graphics businesses with critical information to weather challenges, strengthen their operations, and hone their production practices. In 2020, there were six Breakaway Sessions spanning topics from business management and expansion to various printing methods and techniques within apparel decoration, awards and customization, and signage and digital printing.
The GRAPHICS PRO Files
GRAPHICS PRO explored other media outlets and launched its podcast: The GRAPHICS PRO Files. The podcast features an array of subjects and segments in the graphics industry. Host David MacNeal had the pleasure of speaking with a great group of guests, including Ashley Kirchner (Print Crazee), Thom Loreman (Loremans' Embroidery, Engraving & Screenprinting), Mark Oatis (YESCO), Bruce Ackerman (Printavo), Stan Banks (T-Shirt Side Hustle), Adam McCauley (Sandlot Sports), Cheryl Kuchek (Just My Imagination DeZigns), Charity Jackson (Visual Horizons Custom Signs), Jess Bonifacio and Mike Shedd (Wrapsesh), Braden Todd (Glassmith2), Bob Hagel (Eagle's Mark), Erich Campbell, Aaron Montgomery (MontCo Consulting), and Lon Winters (Graphic Elephants).
Industry responds to the pandemic
With the COVID-19 pandemic, PSPs, print shops, and business owners, in some cases, were forced to shut down operations, rethink their product offerings, and find their place in the new normal where in-person interactions were no longer.
As soon as Just Vision It, a dye-sublimation wholesale manufacturer, saw the need for face masks, it did its part to help by offering sublimated face mask kits, as well as a tutorial video on how to print on them.
On the apparel front, companies like BELLA+CANVAS, Hanes, Allmade, AST Sportswear, Canvas ETC, Delta Apparel, Founder Sport Group, FPS Apparel, GAME Sportswear, Gildan, Los Angeles Apparel, Refried Apparel, SanMar, Tultex, and Xtreme Pro Apparel did their part to make, donate, or focus on fulfilling the need for personal protective equipment (face masks and medical gowns).
Due to shutdowns in many cities, local businesses everywhere experienced tremendous revenue losses, and apparel decorating shops came to the rescue with T-shirt fundraising campaigns. These campaigns swept the nation, and businesses like the Georgia merchandising company Showpony that raised over $220,00 in T-shirt sales for local bars and restaurants in Augusta, Georgia. Similarly, Axelrad Screen Printing in Pennslyvania raised nearly $90,000 through its Shirt Off Our Backs fundraising campaign.
In Denver, Colorado, Artist Proof Collective rolled out its Mask Mobile, as its main projects surrounding live events were at a halt due to the pandemic. The idea behind the Mask Mobile was to deliver handmade masks to those in need and "bring a smile to people's faces when the world seems very heavy" through the use of light-hearted designs.
Within the awards and customization industry, many shops, including BJ's Trophy, FiveStar Awards & Engraving, G&W Awards, New River Engraving, and WOODCHUCK USA, shifted gears from their typical products like awards, trophies, plaques, and custom gifts, and focused on items like face shields, face masks, protective counter shields and boxes, sneeze guards, and no-touch door openers.
As shops continue to look for items to sell and customize during these times, Bardach Awards says promotional products are more important now than ever before. Diane Bardach, president of Bardach Awards, says promo products can offer an advantage over the competition and provide an avenue for brand recognition.
For G&W Gifts and Awards in Virginia, the extra downtime caused by the pandemic allowed the customization business to commit to warehouse and production floor renovations to serve its customers better.
In signage and digital printing, companies like Canon made it accessible for shops to print COVID-19-related signage by offering free templates to customers. Similarly, 3M and HP teamed up to provide a library of graphics ready to print, featuring templates, design elements, and poster artwork for wayfinding and public health awareness.
For sign supplier Persona, company president Mike Peterson knew he wanted to help his customers get their sign projects done. The company worked with its lenders to offer a plan that allowed companies to complete their sign projects while retaining their vital capital for operating expenses.
Other companies in the signage world jumped in to help with the growing mask shortage. Principal LED, along with Ener-Tel and The San Angelo Health Foundation, provided 20,000 free disposable masks to the public in late April after introducing portable hand sanitizer to its offerings. In Brixen, Italy, Durst Group began mask production for its employees.
Growth, acquisitions, and launches
Amid all the forced change due to COVID-19, suppliers, manufacturers, and shops in the apparel decoration, awards and customization, and signage and digital printing industries saw some growth.
For apparel decoration expert Dane Clement, 2020 brought a new industry resource and website: www.daneclement.com. It features content for any level artist, including free video courses, digital training books, stock art, template art, and educational blogs.
In June, Delta Apparel announced the expansion of its digital print business DTG2GO. The opening of a new integrated digital print and distribution facility in Phoenix, Arizona, combines DTG2Go's digital print business with Delta Apparel's garment supply.
In addition to Pantone recently announcing two Colors of Year for 2021, the institute also launched a digital color platform for designers in July. The platform provides access to all Pantone Colors through a single-user account across mobile, web, and the Adobe Creative Cloud applications and includes a Pantone Color Match Card. The credit card-sized target calibrates a phone's camera to capture color.
In September, ColDesi added BestBlanks.com to its family of brands, bringing sublimation blanks and printers, as well as cutters, engravers, embroidery equipment, inks, and heat presses to ColDesi customers.
Some acquisition highlights include:
Within customization, sublimation expert David Gross released a book titled Road to Sublimation Success: Harnessing the Power of Sublimation for Outstanding Profits. The 290-page resource serves as a guide for sublimation newbies and those already in the business.
To say it was a busy and unprecedented year is an understatement. From the GRAPHICS PRO team, we'd like to thank you for sharing your stories, letting us have a look behind the scenes, and sharing in your triumphs. We look forward to serving you in the year ahead!