News
BELLA+CANVAS Making 100 Million Face Covers Per Week, Featured on Larry King
BELLA+Canvas featured on Larry King program highlighting company's manufacturing of non-medical face masks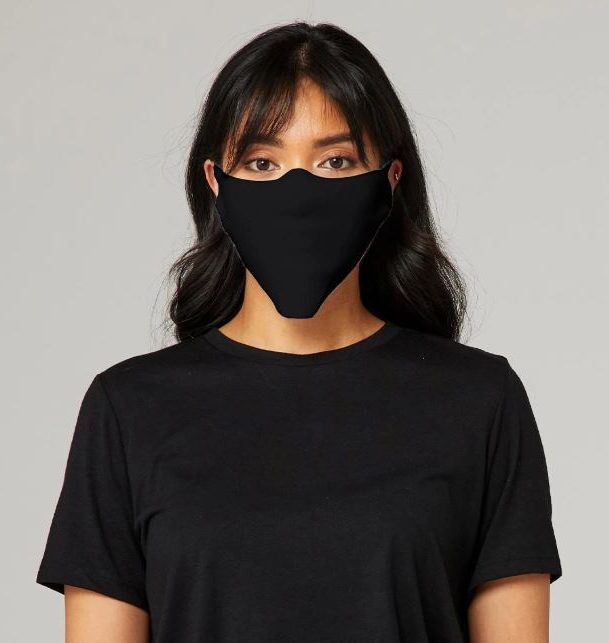 bellacanvasmasks
BELLA+CANVAS, a manufacturer of wholesale apparel, announces it's making up to 100 million face covers per week, making it the largest global manufacturer of non-medical masks in the world.
The company shifted its production as a response to COVID-19, converting its manufacturing floors and retooling its machines.
Dan Harris,  Co-CEO of BELLA+CANVAS, says, "By choosing to manufacture in Los Angeles, we are keeping thousands of people employed when unemployment is at a historical high."
To help in meeting new CDC guidelines that everyone should use cloth face coverings, BELLA+CANVAS commits to donating at least five million of its face covers to organizations directly serving the homeless, healthcare frontline workers, first responders, and underserved communities.
To date, it has donated to more than 100 organizations. Additionally, through a partnership with the United States Conference of Mayors, BELLA+CANVAS is donating one million face covers, which allows 1,400 U.S. mayors to obtain and distribute them to their communities.
The company's efforts caught the attention of media icon Larry King, who invited Harris to appear on his PoliticKING program. In the video, Harris explains the company's involvement and plans in further detail.
According to the company, BELLA+CANVAS starts regular production of T-shirts and other apparel offerings, in addition to the masks, the week of May 10. The company will reportedly continue making masks for the foreseeable future as they will be crucial in helping get businesses back up and running.
In an exclusive interview with GRAPHICS PRO, BELLA+CANVAS reports that while its single-ply masks are intended to be discarded at the end of the day, its double-ply masks can be decorated for branding purposes. However, the company cautions placement, urging decorators to keep artwork on the sides of the mask and not place directly where the wearer breaths in.
For more information, please visit masks.bellacanvas.com.