Features
Adventure Advertising Purchases Crowning Touch Embroidery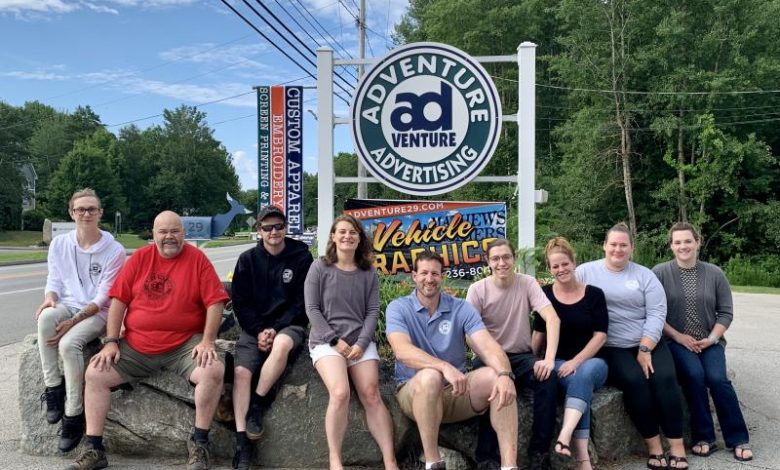 Rockport, Maine-based Adventure Advertising, an advertising and marketing agency that offers custom products, purchases Crowning Touch Embroidery, a shop specializing in embroidery, screen printing, emblems, and heat transfers.
Formerly owned by Joseph and Virginia Ryan for over 30 years, Adventure Advertising was purchased on Oct. 1, 2019, by Alyssa and Dale Landrith. The company is known for vehicle graphics, custom signs, exhibit displays, websites, printed products, custom apparel, and design.
In 2020, Adventure added digital marketing, embroidery, and screen printing to its extensive menu offerings.
"Purchasing Crowning Touch Embroidery allows us to bring our embroidery work in-house to improve quality and turnaround times for our clients," explains Dale. "We are excited to welcome the customers of Crowning Touch Embroidery and continue the great quality and service that they have received. Martha, the owner of Crowning Touch, will be joining us in Rockport to educate our team and ensure we achieve the quality and service her customers have come to expect."
With the acquisition, Adventure Advertising moves Crowning Touch Embroidery's equipment and inventory to its Rockport facility.
Crowning Touch Embroidery has operated in Union, Maine, for over 15 years, and has served many businesses, including non-profits, schools, and individuals from the surrounding areas. Martha Johnston-Nash, the owner of Crowning Touch, has worked hard to ensure she provided quality customer service and developed many relationships and friendships along the way.
"My priority has always been to sell my business to someone who would carry on the tradition of service and customer satisfaction that we at Crowning Touch have always prided ourselves for," explains Johnston-Nash. "Alyssa and Dale Landrith, owners of Adventure Advertising, are dedicated—as I always have been—to making sure their customers are satisfied. I am confident they will continue to produce quality work."
Adventure Advertising employs nine people at its location in Rockport and serves individuals and businesses throughout midcoast Maine.
Adventure Advertising is a member of the Penobscot Bay Regional Chamber of Commerce, Camden Area Business Group, Saint George Business Alliance, Northeast States Sign Association, the International Sign Association, and will be joining the Union Area Chamber of Commerce.