News
Revenue Growth Drives DTG2Go Expansion
Delta Apparel announces the expansion of its digital print business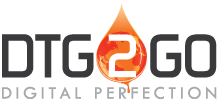 Delta Apparel, a provider of activewear and lifestyle apparel products, announces an expansion of its digital print business DTG2Go. The opening of a new integrated digital print and distribution facility in Phoenix, Arizona, combines DTG2Go's digital print business with Delta Apparel's supply of garments.
The facility, expected to open in August, provides the expanded capacity needed for DTG2Go to meet "the rapidly growing demands for its digital print model," according to a press release from the company.
The Phoenix facility increases DTG2Go's footprint to eight digital printing locations across the U.S., increasing its one-day shipping reach to various markets, including Phoenix, Tucson, San Diego, and greater Los Angeles.
Deborah Merrill, Delta Group president, says the new facility gives the company the ability to increase its capacity with additional equipment and serve its existing customers better, as well as bring in new ones.
Following an April year-over-year sales increase of more than 25%, DTG2Go's May sales grew to a 32% year-over-year growth. The company says about 40% of the rise in orders received in the quarter to date is attributed to onboarding new customers to the DTG2Go platform. Continuing the April trend, more than 30% of DTG2Go's May production was printed on a Delta-branded garment, which is more than twice that of a year ago.
"With the recent disruptions in supply chains and the inability for consumers to shop in traditional retail stores due to COVID-19, the benefits of our DTG2Go model have become apparent in the marketplace," Merrill continues. "We were able to continue operations, utilizing our network of facilities across the country, giving our existing customers, and new customers, a source of expanded revenue during times when needed most."
As a part of the expansion, the company plans to increase its fleet of digital printers by 10%, including adding eight new Kornit Atlas printers to the Phoenix facility. The new facility gives DTG2Go the ability to operate sixteen digital print machines, allowing the company to expand more in the future.
"In a business that has historically achieved double-digit operating profits and greater than 20% EBITDA margins, this new investment was an easy decision to make," adds Merrill.
For more information, visit www.deltaapparelinc.com.