News
Piedmont Plastics Marks 50th Branch Location with Empire Plastics Acquisition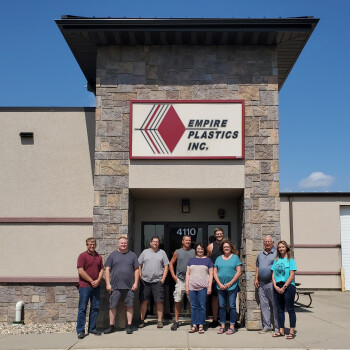 Piedmont Plastics, a wholesale distributor of plastic sheet, rod, tube, and film, announces its expansion in the Upper Midwest through the acquisition of Empire Plastics Inc. located in Sioux Falls, South Dakota.
According to Piedmont Plastics, Empire Plastics has built a reputation based on expert knowledge and service over the past 28 years, and their current customer base serves as a foundation for continued growth.
Piedmont Plastics is retaining the Empire Plastics building in Sioux Falls, which marks its 50th branch location in North America. All Empire Plastics Inc. employees will join Piedmont Plastics in addition to Doug Edwards, former owner, who remains on board through the end of the year to assist with the transition.
"We are excited and grateful to have the Empire Plastics Inc. family join ours," says Tyler Booth, president of Piedmont Plastics. "This part of the country is a natural extension of our growing branch network, and we feel that Empire Plastics is a great fit both culturally and strategically."
Edwards adds, "We are eager to have Empire Plastics join the Piedmont Plastics organization. We look forward to continuing to serve our customers and provide them with the excellent products and services they've grown to expect from us over the years."