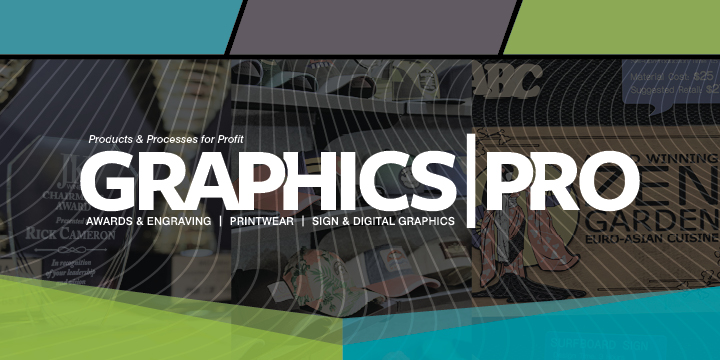 Advertise with us
The evolution and unification of three industry-leading publications – A&E, Printwear, and Sign & Digital Graphics – GRAPHICS PRO is:
Daily with the GRAPHICS PRO Daily eNewsletter (REACH: 100,000+)
Weekly with the GRAPHICS PRO Products & Deals, plus other digital deep dives into industry segments (REACH: 100,000+)
Monthly with a whopping monthly reach of 70,000 industry professionals in the

awards, engraving, signage, digital printing, and apparel decorating markets

24/7 online at graphics-pro.com
GRAPHICS PRO offers the optimum solution for a targeted marketing campaign that integrates multiple media for a well-balanced approach that ensures consistency, frequency, and ultimately, value. To ensure your success, GRAPHICS PRO provides special 12-time print rates and digital media pricing tiers that allow you to saturate the graphics market with your brand and unique message.
Our Audience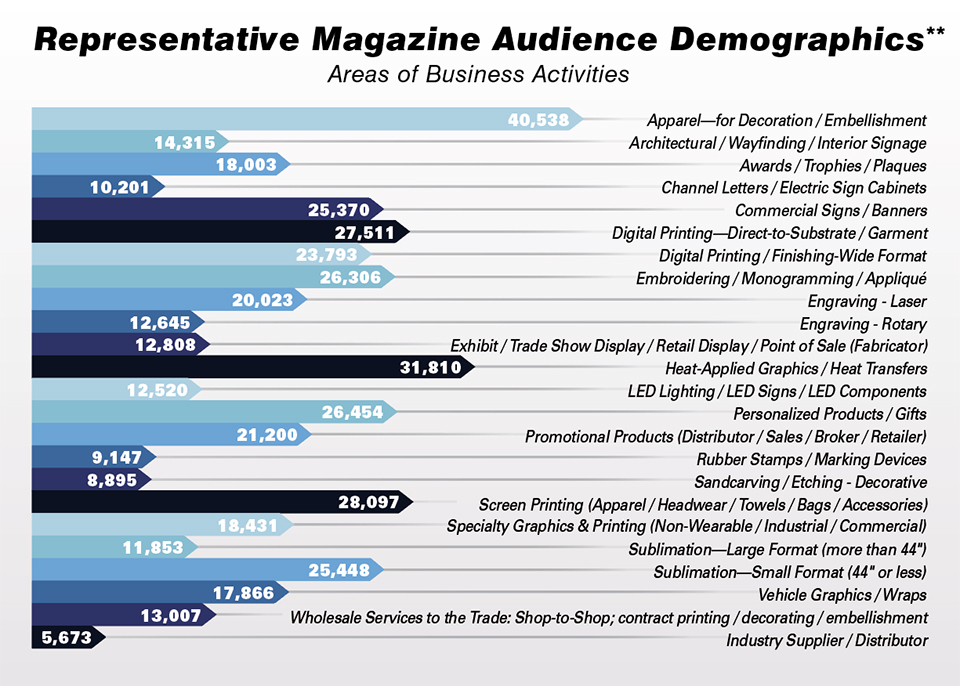 GRAPHICS PRO accurately reflects the fact that most industry businesses (71%) already reach into at least one of the other two segments of the traditionally aligned awards, personalization, signage and apparel decorating markets*.


* Active subscriber data from A&E, Printwear, and Sign & Digital Graphics magazines
** GRAPHICS PRO Conversion Data, May 2020 issue

Questions?
Call us at (800) 669-0424 or feel free to contact any one of our service team members directly: