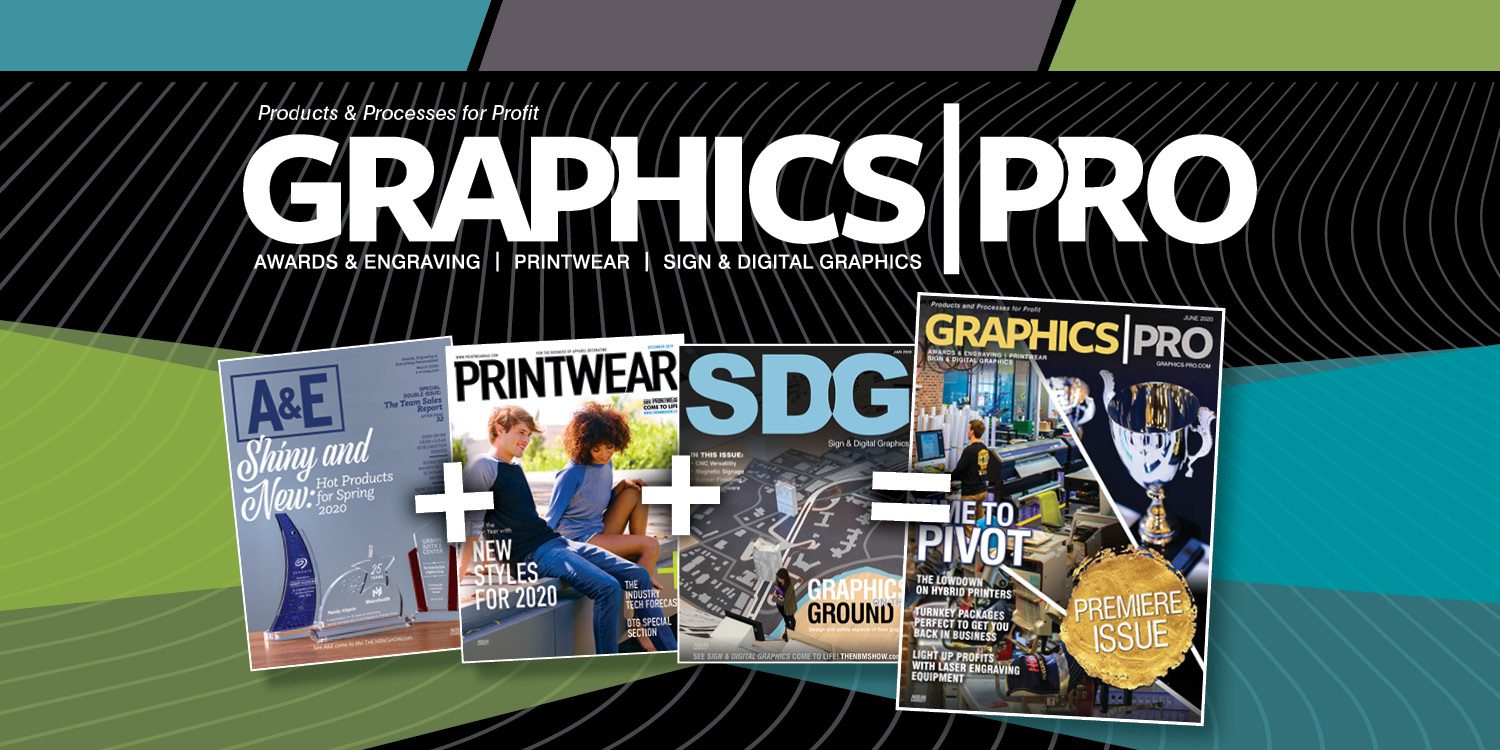 About GRAPHICS | PRO

GRAPHICS PRO is the all-in-one powerhouse industry source for the combined graphics industries: awards and personalization, apparel decorating, and sign and digital graphics. It's the media platform that drives GRAPHICS PRO EXPO (formerly THE NBM SHOW) with in-person events coast-to-coast.
GRAPHICS PRO offers complete coverage of each market, from how-to articles on print technologies to insight on how to keep your business thriving. If you offer apparel decorating, personalized products, sign services, digital printing and more, GRAPHICS PRO is for you.
Stay up to date on all the industry advancements and happenings with each issue of the monthly magazine, eNewsletter on Monday, Wednesday, and Friday, and website, as well as deep dives into specific segments of the graphics market. GRAPHICS PRO offers industry education in every article that helps you build your knowledge on engraving, sublimation, wraps, digital graphics, screen printing, embroidery, best business practices, and more. We make it easy for our readers to find the information that is important to them and their business with well-rounded coverage each month that includes print and digital publications.
Look to GRAPHICS PRO to keep up on the latest trends and technology in the graphics industry.
Questions?
Call us at (800) 669-0424 or feel free to contact any one of our service team members directly: