Features
Denver Print Shop Rolls Out Mask Mobile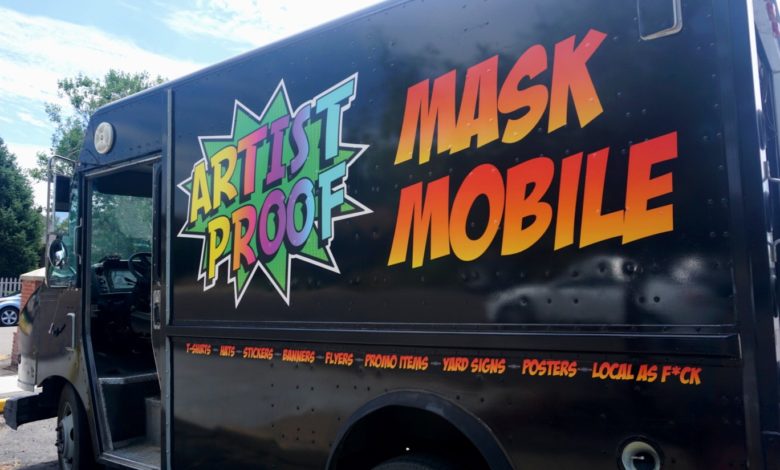 Denver-based Artist Proof Collective opened its doors in March of 2016 as a small screen printing shop, "where T-shirts were our bread and butter," says Alana Bierbaum, the company's marketing manager.
Bierbaum tells GRAPHICS PRO the shop was a "labor of love" opened by co-owners Evan Ackerfeld, Ellis Hartsell, and Jared Hujing. Each owner has an entrepreneurial background, as well as screen printing experience, having worked on a variety of other projects before Artist Proof Collective came about.
In the beginning, the company solely focused on screen printing T-shirts. After learning and growing, its team has led it into now offering a full menu of printable products, including signage, posters, stickers, hats, lanyards, ad keychains, plus some embroidery.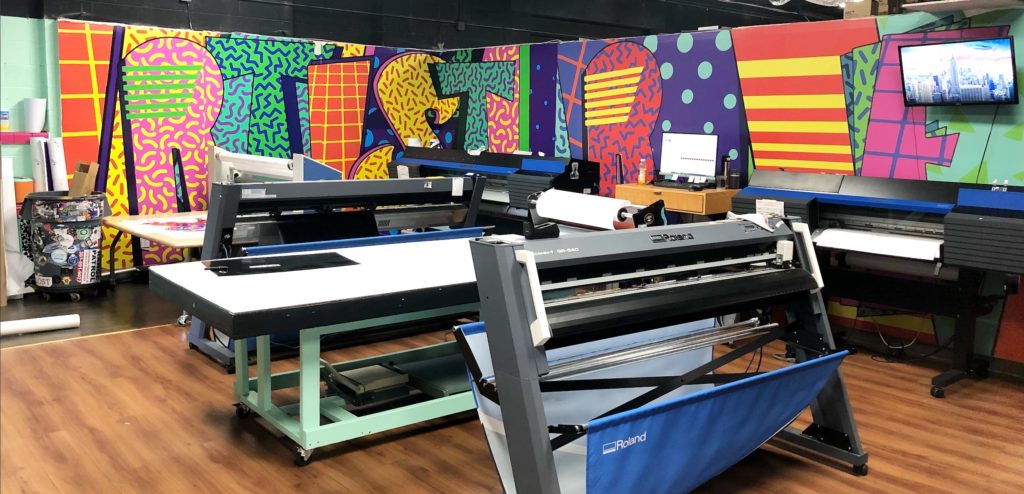 When asked about consistency and quality, Bierbaum says, "Quality is the name of the game if you desire to be the best print shop, and we certainly do."
To deliver on this promise, Artist Proof Collective hires skilled staff who each play a specific role, taking the lead and honing in their portion of the production process.
When COVID-19 hit, the shop's drive for quality and consistency didn't waiver. As live events make up a significant portion of its projects, it had to refocus.
"When we saw what the implications of most of our incoming business coming to a standstill meant for us in the long-term, we knew that we had to act quickly and take a chance to keep our footing," explains Bierbaum. "Like every other business, A/P faced a lot of uncertainty, so we came together and figured out what the most beneficial route to take for our business would be."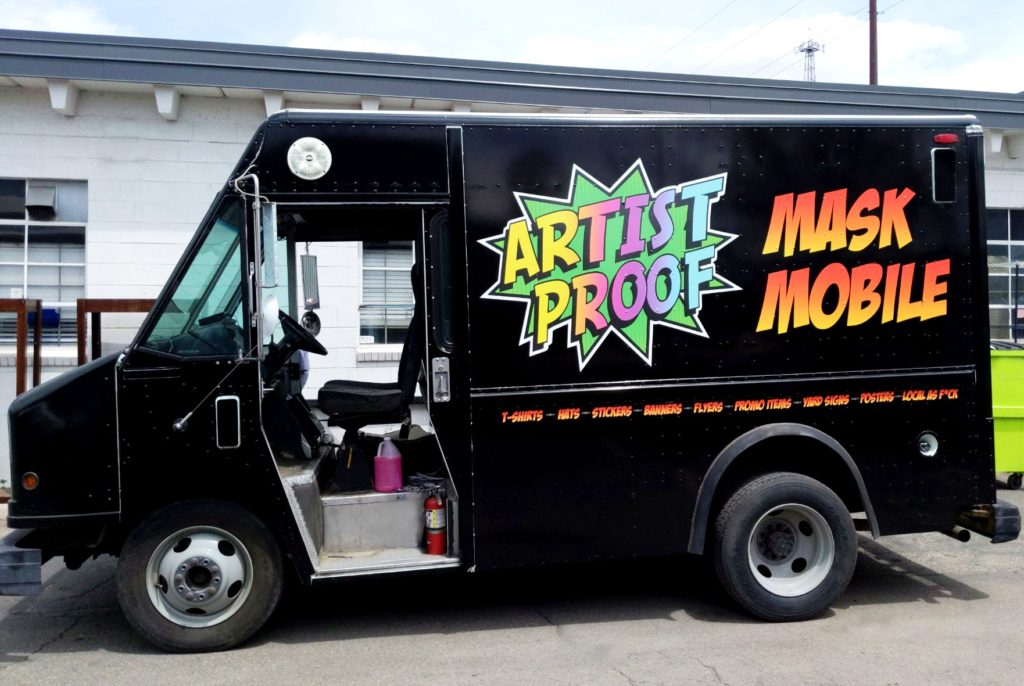 This was at a time when mask-wearing was advised, later becoming mandated across Colorado. At first, demand was high, while supply wasn't where it needed to be. Bierbaum says that's when the shop decided to purchase a bulk order of blank masks and get to printing. While in production on screen-printed masks and during the earlier days of the shelter-in-place order, the Artist Proof Collective team was working out the details of its Mask Mobile concept.
The idea behind the Mask Mobile was to deliver handmade masks to those in need and "bring a smile to people's faces when the world seems very heavy," through the use of light-hearted designs.
"Being a source of levity as well as being able to keep people safe is what the Mask Mobile's mission statement is, and we are very proud of that," Bierbaum continues. "An old, barely working ice cream truck got our personal touch with some upgrades, and a truck mask to brighten it up became a new and important part of our business."
When asked how long Artist Proof Collective expects to roll through the streets of Colorado, Bierbaum says it plans to take the Mask Mobile out every weekend throughout the summer and reevaluate the need after that.
"We obviously want the world to be healthy again sooner rather than later," Bierbaum hopes. "Moving forward, we see the truck as a transitional entity that can be taken to events where we can hand out shirts and stickers instead of face masks once it is safe to do so. One day we hope to host events as well and utilize the truck as our store on wheels."
In terms of production numbers, the shop is outputting about 500 masks per week, depending on other projects coming in weekly. With this pivot, it's not only stocking the Mask Mobile but selling through its website, as well as Etsy.
For Artist Proof Collective, a shop that offers a little bit of everything, pivoting during the pandemic came easy. Its facility was already equipped to create, digitize, print, and embellish.
As other print shops continue to innovate and figure out ways to keep their doors open, Bierbaum offers some advice for the times.
"This time period is difficult on a professional and personal level for everyone, and being flexible and willing to pivot in times of uncertainty is key. Brainstorming different ways of serving the community and utilizing the resources your shop has can help produce ideas that wouldn't have been dreamt of a few months ago. Most of all, keeping a positive outlook has proved the most important ingredient for us in being able to adjust our operations, do some good for the community, and create new possibilities when unavoidable obstacles block the path."
Take a tour of the shop floor.