Features
How Persona Has Pushed Through the Pandemic While Helping Customers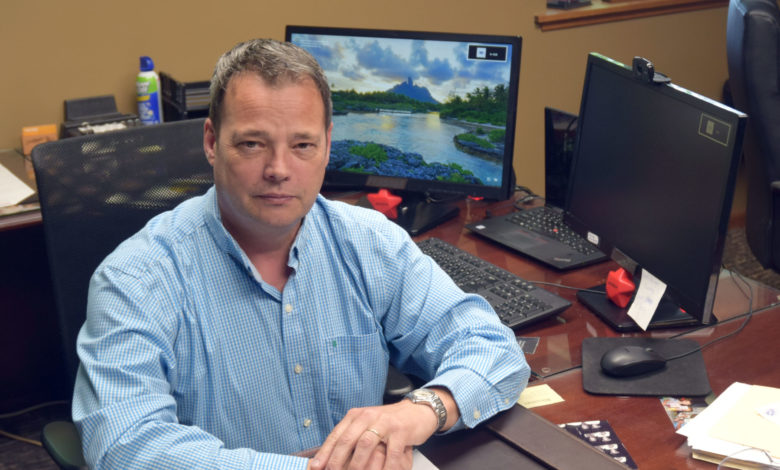 The COVID-19 pandemic hit the U.S. economy like a sledgehammer this year, shutting down businesses, inflating unemployment rates, and sparking fears of a painful, drawn-out recession.
The hospitality and restaurant industries were among the hardest-hit sectors of the economy. Stay-at-home orders in most states were devastating to hotels and restaurants, with many shutting down completely.
These shutdowns were bad news for Persona Inc., a supplier of signs to those industries. With its profitable customer base hurting, the Watertown, South Dakota-based company found itself at a crossroads.
"Like everybody else in the country, we were impacted significantly by the COVID-19 pandemic," says Mike Peterson, Persona's president. "Most businesses were cutting back and hunkering down, but we chose a different route. We chose to go on the offensive. We took a more assertive approach and started pursuing business in a different fashion. We re-energized our sales staff, added some management coaching, and created a structure to serve our customers in their time of need."
During the pandemic, Persona benefitted from being based in the sparsely populated state of South Dakota, where social distancing can easily be accomplished. The state's Gov. Kristi Noem chose not to issue a stay-at-home order but instead trusting people to take proper precautions, and it worked.
Persona, however, didn't take any chances. The company took early steps to ensure the safety of its workforce, shutting down breakrooms, installing hand-sanitizing stations, and keeping doors open to limit touching of door handles.
The company also allowed 60%-70% of its support staff working remotely from home, which allowed for social distancing among employees still working at the office.
"We made sure they had everything they needed to work from home, but were still able to serve our customers," Peterson adds.
But having staff ready to serve would be of little use if there were no customers, so Persona made it easier for business to act. The company worked with its lenders to offer a plan that allowed companies to complete their sign projects while retaining their vital capital for operating expenses. The new programs provided low interest rates, options for deferred payments, and no vendor deposits.
The idea was that companies could use their downtime to complete sign projects despite low or non-existent cash flow.
"It was very well-received," Peterson says. "We allowed our customers to get their projects done at a better price point, and with minimal guest disruption in a lot of cases. We wanted to find ways to serve our customers and help them through this crisis, and we are succeeding.
"Prior to the pandemic, we had more business than we could serve. Then, we had to change gears and pursue business. We did not want to sell. We wanted to serve," Peterson adds. "Helping our customers maintain their cash was critical, and not just for new business. By refinancing existing projects, we were able to put cash back into our customers' pockets."
Persona also created an online store so businesses could quickly acquire COVID-related staples such as health shields, floor decals, and other temporary signs.
The online store was in the works before the pandemic, but like other projects, it got pushed to the forefront. With the same number of employees, but less business, Persona was able to refine some of its support areas, add equipment, and accelerate the timeline of internal projects that had already been in the works.
One of those projects is the creation of a printing facility in Watertown. Persona recently acquired two new wide-format printers and will transfer all sign face printing to that facility.
Persona's ownership knows things are ever-changing and still meets daily to talk about employee safety and review the latest news from the CDC and other health agencies.
"We were a strong company before this," Peterson adds, "but we're better now than we were then. We will be even better when we get through this.
Roger Whittle, a marketing writer for the sign company, adds, "That's what drives me. We're helping people win. We are serving our customers in their time of need. We're doing everything we can to keep the engine moving." ­