News
Pantone Launches New Digital Color Platform
The platform is for designers adapting to a changed workflow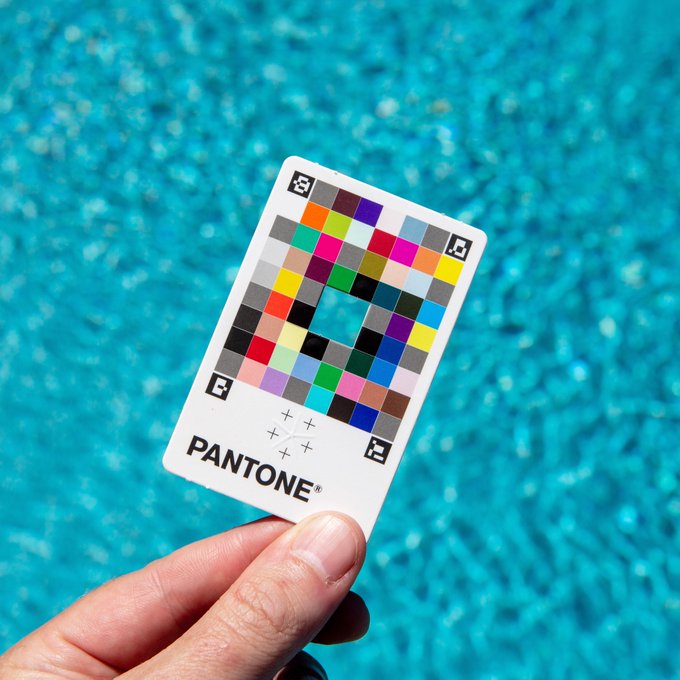 Pantone announces the launch of Pantone Connect, a digital platform for designers that streamlines its color decision-making and communication.
The new platform provides access to all Pantone Color through a single-user account across mobile, web, and the Adobe Creative Cloud applications and includes a first-of-its-kind Pantone Color Match Card, a credit card-sized target that calibrates a phone's camera to capture color.
The card helps the mobile camera capture real-life color and match to Pantone Colors. Then, the app saves the color into the designer's palette workflow.
"While designers have previously taken photos with their phone to capture Pantone Colors from images, the results were more inspirational vs. accurate due to factors like poor lighting and camera performance," says Nick Bazarian, senior product manager for Pantone Digital Solutions. "With the Color Match Card and Pantone Connect app, a designer's phone has now become a legitimate color capture device to match the physical world more accurately to Pantone Colors, as well as a workflow productivity tool to shorten the color communication process, at a nominal cost."
Pantone plans to continue expanding the platform through 2020 and 2021, with further integration into the Adobe Creative Cloud ecosystem and other design tool platforms, as well as connection to color reader devices from X-Rite, Pantone, and third party Pantone licensee partners.
"Our company has worked closely alongside creatives in the graphic, fashion, and product design industries to understand how color can become an enabler of performance rather than a hindrance," adds Adrián Fernández, vice president and general manager of Pantone. "Pantone Connect's unique combination of technology (enabled by X-Rite), features, and platform accessibility will give designers the tools they need to be confident in their color choices and ultimately successful with their creative work. They win with the Pantone Connect platform because their color choice reflects an informed decision made efficiently and communicated effectively."
Through July 8, 2020, a Pantone Connect account is free to register with all features and platforms accessible as part of Pantone's COVID-19 free access offer to designers. All new Pantone color guides also include six months of free access when registered.
For more information on Pantone Connect and how to create a new account, visit www.pantone.com/connect.