News
3M and HP Collaborate to Offer Free Signage Templates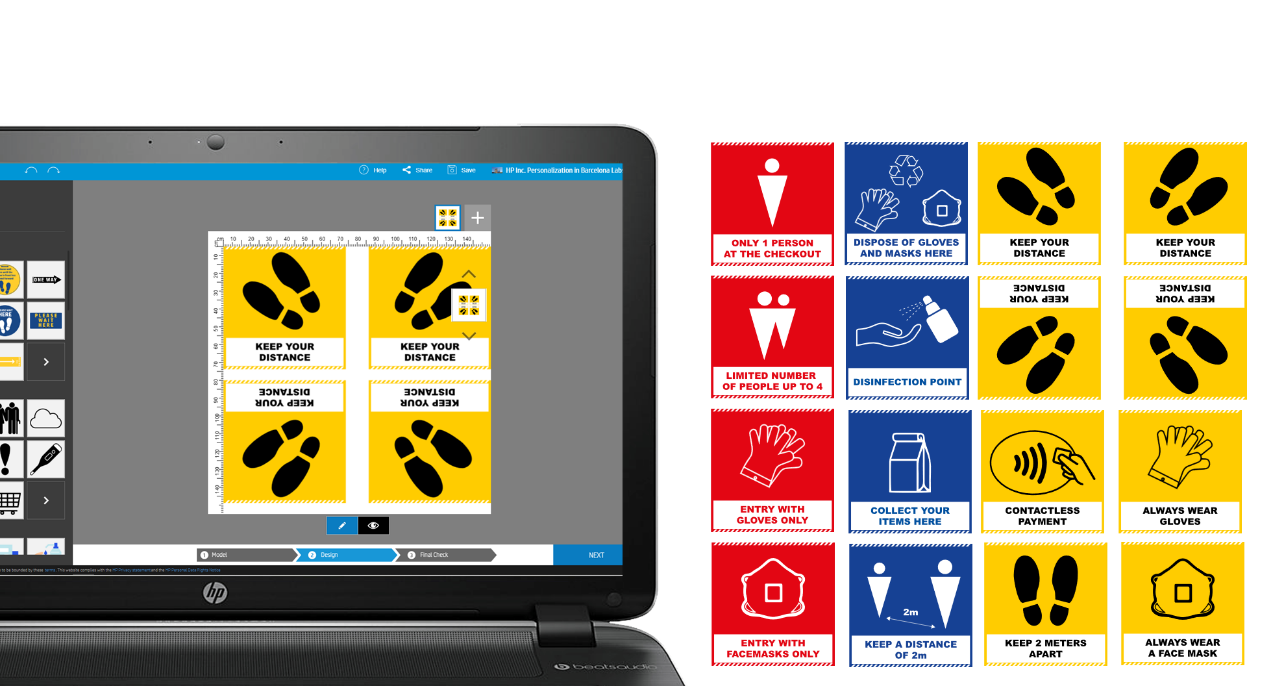 3M and HP announce a new collaboration to share free-of-charge large-format graphics for commercial signage applications. The graphics aim to help communicate social distancing and health and safety messages within public spaces, workplaces, and businesses.
The 3M Graphics COVID-19 Related Signage library for HP is a free online resource featuring templates, design elements, and poster artwork for wayfinding, in addition to signage for public health awareness.
Users can access the content through HP PrintOS or HP Applications Center. The ready-made design elements make it easy for designers and HP print service providers (PSPs) to create and produce applications including:
Rollups and signage with social distancing practices
Floor and carpet graphics for social distancing and wayfinding
Display custom window signs or decals for storefront windows, mirrors, and glass
Posters to show support for medical teams and general public awareness
"As the world attempts to reopen business, schools, and recreation, the COVID-19 pandemic is dictating a new way of life that requires caution and education," says Guayente Sanmartin, general manager, HP Large Format Graphics Business, HP Inc. "Signage is becoming a big part of the community effort to institute new norms of public behavior to help minimize the spread of the virus."
For more information, visit the HP Applications Center.