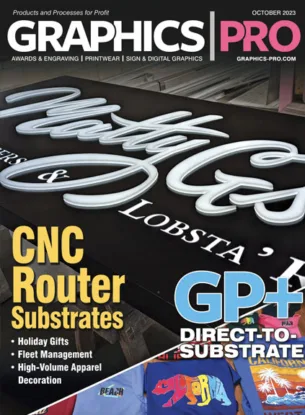 GRAPHICS PRO
Magazine
Monthly
Industry-specific advice from experts and thought leaders and all you need to know about the latest trends in products and services.
Subscribe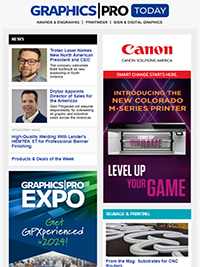 GRAPHICS PRO
Today
3 Times Weekly
The GRAPHICS PRO Today newsletter covers the latest news and trends for the awards and engraving, printwear, and sign and digital graphics industries.
Subscribe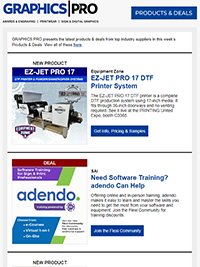 GRAPHICS PRO Products & Deals
Monthly
Learn more about the latest products from our partners in GRAPHICS PRO's Products & Deals newsletter.
Subscribe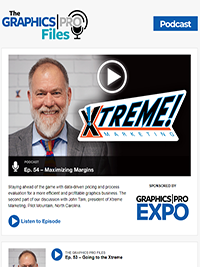 GRAPHICS PRO FILES Podcast
Monthly
Find out who's on the mic next on THE GRAPHICS PRO FILES.
Subscribe
GRAPHICS PRO Catalog Connection
Twice Yearly
Catalog Connection provides information and links to our partners' latest updated catalog offerings.
Subscribe