News
Next Level Apparel and Grupo M Announce Partnership
Grupo M, a Haiti-based textile manufacturer, will provide nearshore production for NLA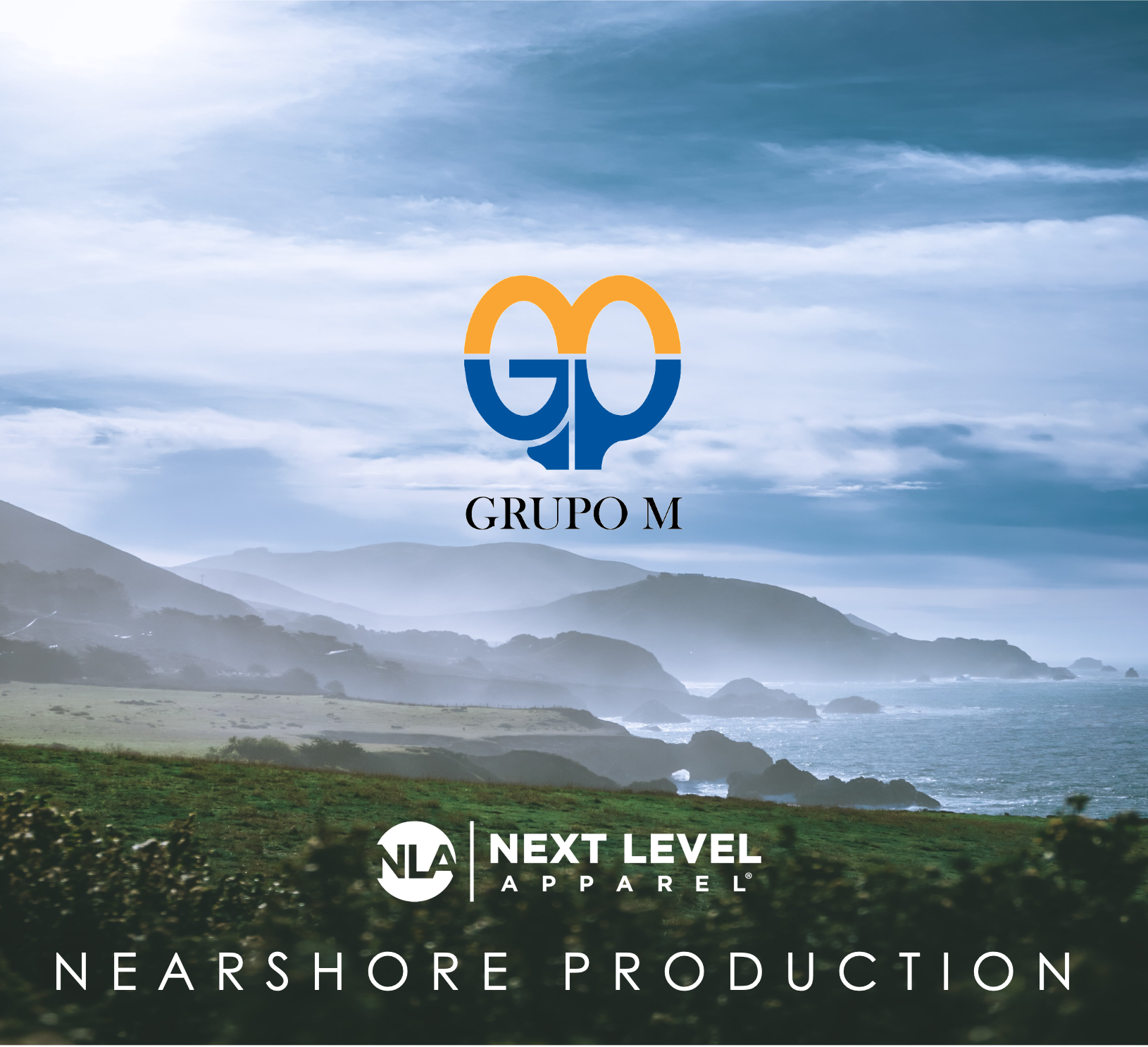 (Image courtesy Next Level Apparel)
Next Level Apparel (NLA) announces a new partnership with Haiti-based textile manufacturer Grupo M to provide nearshore production while supporting NLA's move to 100% U.S. cotton for its entire apparel line.
With the move, NLA says it will be able to bring production closer to home for improved speed-to-market, decreased geopolitical risk, and increased supply chain transparency, including upstream traceability of the cotton it uses.
"With our premium products, our customers not only look good, but they also can feel good about how those products are sourced," states NLA CEO Randy Hales. "As part of our ethos, we seek like-minded suppliers who prioritize sustainability and uphold equally high standards. This exciting partnership with Grupo M is another step forward in our longstanding commitment to supply chain visibility and accountability."
According to NLA, the partnership is a natural move forward for NLA and Grupo M as they are aligned on key priorities: providing global partners and customers with apparel that prioritizes ethical and sustainable production.
"We are thrilled to collaborate with NLA to offer nearshore production while furthering our shared visions of innovation and transparency," says Grupo M President Fernando Capellán. "We appreciate Next Level Apparel's passion, enthusiasm, and diligence in bringing the highest quality products to its customers while being equally committed to ethical and responsible sourcing."
The news comes after NLA recently announced a partnership with Oritain to provide origin verification for its worldwide cotton program through cutting-edge science.