News
Next Level Apparel and Oritain Join Forces
The partnership will allow Next Level to scientifically verify the origin of its cotton products globally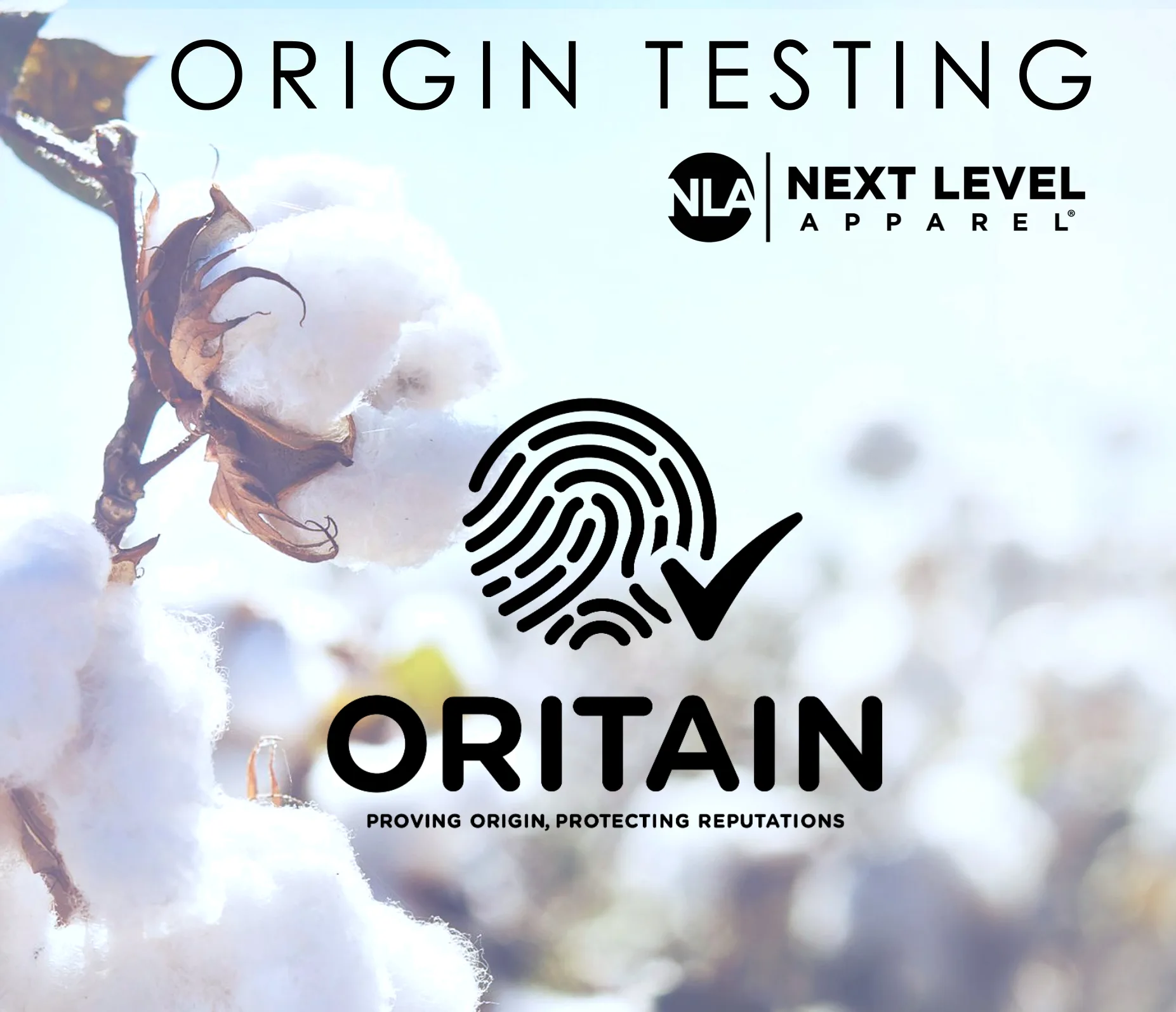 (Image courtesy NLA)
Next Level Apparel (NLA), a manufacturer and supplier of blank apparel, announces an exclusive partnership with Oritain, a global provider of origin verification services for products and raw materials.
According to NLA, the partnership with Oritain will further enhance its fiber-origin traceability efforts.
"From our local roots in Southern California to our international consumer base, we are dedicated to creating an experience that advances our customers' mission while ensuring the integrity of the premium quality products we bring to market," says NLA CEO Randy Hales. "We embrace the protection of our beautiful planet and are purposeful in finding the right options in every area of our operations. Partnering with Oritain reinforces this principle and highlights our commitment to sustainability and transparency in our supply chain."
The agreement will allow NLA to independently test products from its supply chain to ensure the integrity, quality, and consistency of its cotton textiles products around the world. Such testing is said to provide critical assurances for NLA's customers and other stakeholders, demonstrating NLA's ongoing efforts to embrace opportunities to enhance its operational excellence initiatives.
By confirming fiber origin, NLA will help address the global cotton industry's traceability challenges, including minimizing the risk of supply chain partners blending the product with lower-quality fibers.
"Oritain uses cutting-edge forensic science to help truly committed brands continuously evolve in their value chain transparency journey," states Rupert Hodges, Oritain's chief commercial officer. "We are excited to partner with Next Level Apparel, helping them verify the origin of their cotton to guarantee that it is not only the highest quality, enables them to accurately monitor the sustainability impacts at the raw material level and assisting us in our mission of avoiding unethical labor practices."