News
Extreme Graphics Unveils Website Redesign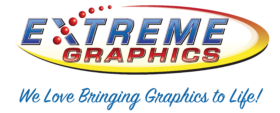 Extreme Graphics, a sign and graphics shop located in Lake Hamilton, Florida, announces the rebuild of its website.
Owner Vanessa O'Neill tells GRAPHICS PRO, "We redesigned our website to provide a seamless and informative customer experience. Our initial ideas for revamping our website included feel and style, product presentation, and user functionality. From there, our discussions quickly evolved into expressing our passion, inspiring creativity, and providing a satisfying user experience for our existing and potential clients."
Website users can find a variety of new features, including the rebuild of its home page. It offers information on the company and its capabilities without needing to navigate to a separate page. By scrolling down the page, visitors will find a snapshot of Extreme Graphics's services to explore.
View this post on Instagram

"Because of our ever-changing, fast-paced technological climate, it was essential that our visitors quickly understand how our team can support their efforts by creatively communicating the essence of their business," explains O'Neill.
Other enhancements include the "what's new" tab, the opportunity for customers to connect and sign up for product updates and other offers via an email newsletter, and hassle-free quoting throughout each site page.
Additionally, the company paired down its product images and reorganized its project area to highlight its newest designs and prints.
O'Neill adds, "Our desire was to create a visitor experience that was stimulating, colorful, thought-provoking, and informative. We wanted patrons to appreciate our passion for designing graphics and signs that communicated our client's brand and vision. Our hope was to create an experience that triggered an interest for design work, product information, and job quote inquiries."
And at the end of the day, the company wants visitors to leave the site feeling inspired.
"At Extreme Graphics, we take our role as an employer, service/product provider, and business partner to heart. We seek to build positive relationships with our employees, clients, and vendors to support an effective and rewarding business community."