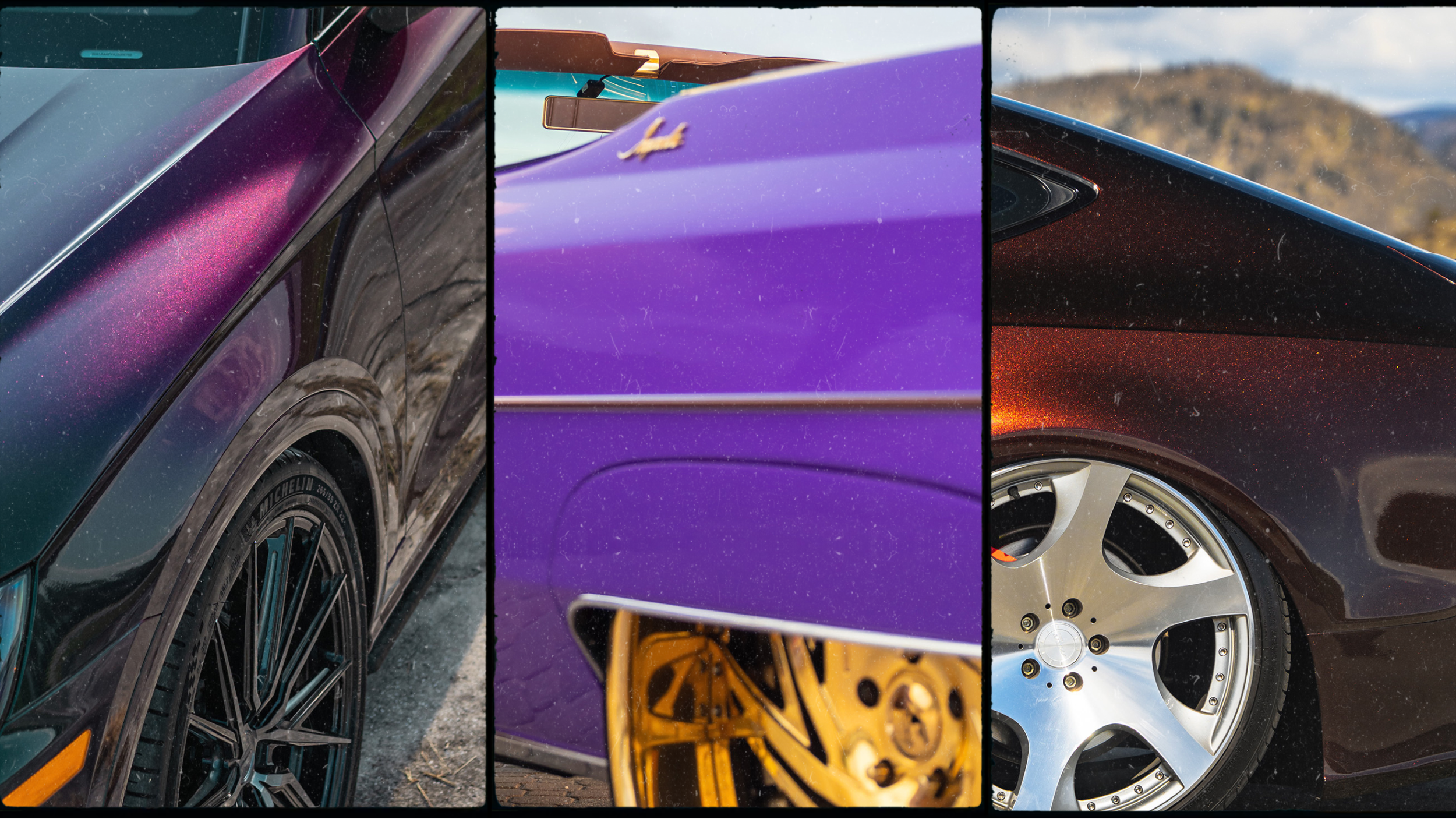 (Images courtesy APA)
APA America/EVOLV recently released 'The Master Collection,' a vinyl film collection inspired by three industry wrap installers.
As a result of collaborations with artists PG NOLA, DJ Illmatics, and Tate Designs, the collection includes three principal colors: Bacchus Bash, Carnage Red, and Booyah Purp.
"'The Master Collection' represents the perfect fusion of the installers' expertise and our company's passion for innovation," says APA. "By involving these installers directly in the color creation process, we aimed to highlight their skills, creativity, and unwavering commitment to excellence."
APA explains, "The collaboration with these installers allowed us to tap into their wealth of knowledge and experience, resulting in a truly remarkable collection of car wrap colors. Each shade in this collection represents a unique vision brought to life through the synergy of our installers' expertise and our company's dedication to pushing boundaries."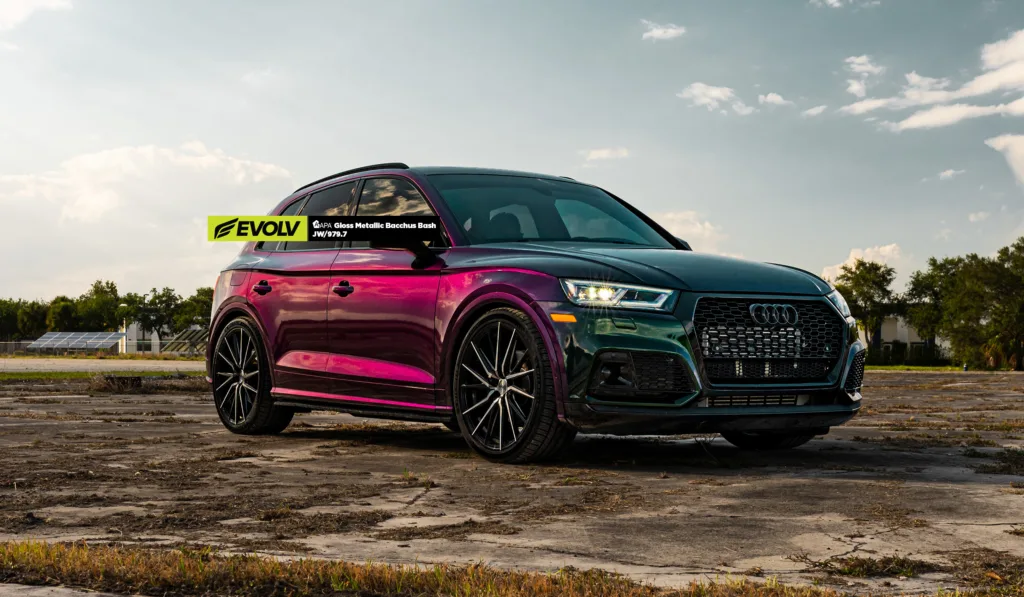 PG NOLA (Kevin Kempf) — Gloss Metallic Bacchus Bash
Kevin Kempf is a professional designer with 19 years of experience in the car wrap industry. He is an installer with a passion for graphic design and print. For many, he is not known by his name but by his nickname, "The Professa."
For the name of this color, PG NOLA was inspired by Bacchus, who is the Roman god of wine, creativity, fertility and ecstasy. Bacchus is also one of the largest and oldest running Mardi Gras parade krewes. Bacchus likes to drink, have fun, and live life to the fullest, but he is always surrounded by grapes which come in all shades of purple, just as this color displays.
"It means a lot! It's been a long time coming, and I couldn't be happier with how it came out!"

— Kevin Kempf, PG NOLA
Kempf explains, "Every film I release will have a New Orleans-themed name. This chameleon film isn't just about the flip to the flop — anyone that knows me knows I love me some flake! So Bacchus Bash has plenty of that. Another thing that separates this color from anything else is the fact that it can look like a solid black, purple, and green depending on the lighting. But once light hits it or you're right up on it, it comes alive; that's a guarantee! Like most films, it's hard to capture the truly stunning beauty of this color."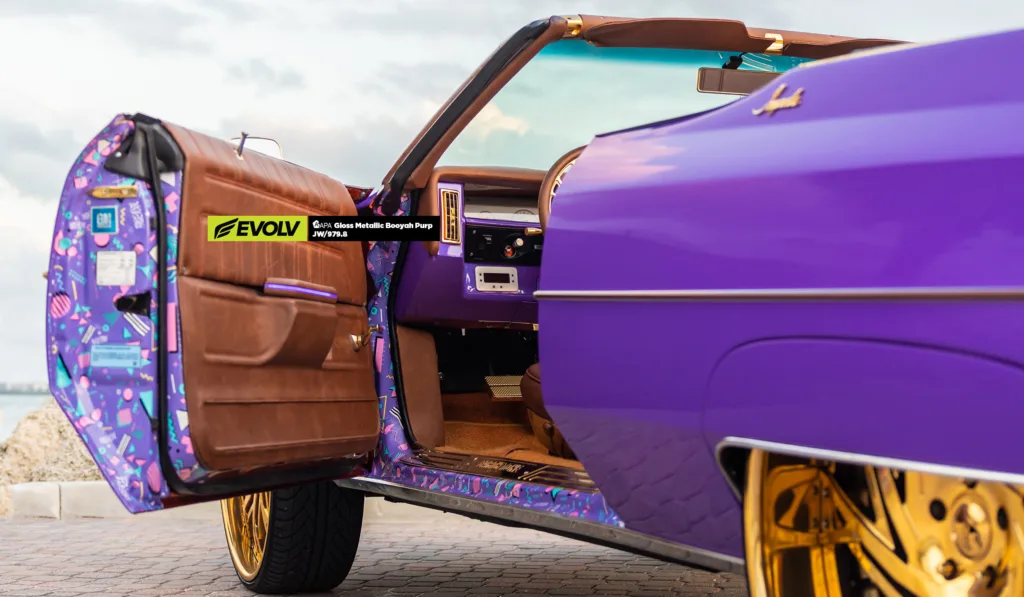 Tate Design (Tate) — Gloss Metallic Booyah Purp
Tate started his journey into the world of wrapping by working at a local sign shop, where he was introduced to vinyl. Over the years, Tate has grown to become a sought-after car wrapping professional.
Gloss Metallic Booyah Purp draws inspiration from the colorful and bold fashion of the 1990s. The term "booyah" was a popular slang during the '90s and is often associated with the energy and excitement of the decade. "Purp" represents the introduction of purple as a new and exciting color of the times.
As Tate says, "Mixing colors was part of the playful spirit of the decade, which led us to create this unique combination of colors and flakes."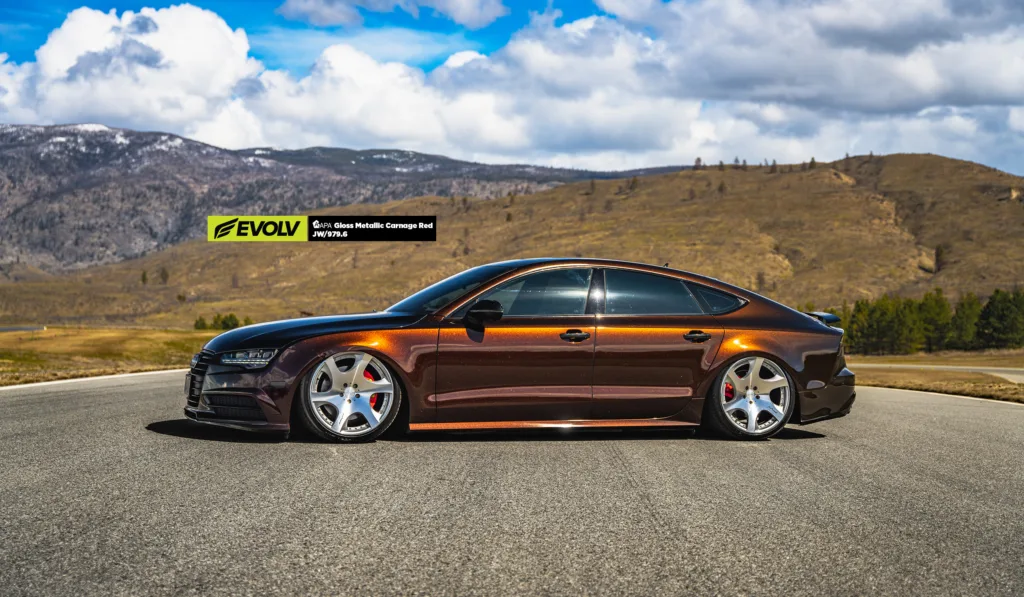 Illmatics (DJ) — Gloss Metallic Carnage Red
DJ has always been into cars and got into the industry after years of watching auto customization shows on TV. He has been bringing custom cars to the tri-state area for over eight years. He loves bringing projects to life and adding unique and new touches to these vehicles.
Gloss Metallic Carnage Red, in its red, orange, and green variant, presents a captivating and dynamic color combination that is said to exude energy, vibrancy, and a touch of intrigue. It embodies the intensity of a blazing sunset, blending hues of crimson and fiery orange.
Find more information about the collection and artists here.