Metro Group Miami, a Miami, Florida-based sign, graphics, and wrap shop, partnered with Lebo Art, a world-renowned Cuban artist, to create and install a larger-than-life mural wrap for the Nicklaus Children's Hospital.
The print shop and hospital came together to inspire hope and promote health through cutting-edge medicine and uplifting, unique art.
Donated outdoor mural
Nicklaus Children's Hospital unveiled the art installation at its main campus, thanks to the generosity of Steven McKean, co-founder/CEO of ApexEdge, Evan Koorse, co-founder/president of TSC Miami, and David (Lebo) Lebatard, aka Lebo Art.
The mural overlooks the Advanced Pediatric Care Pavilion, bringing color and cheer to the courtyard area, with the words "Inspiring hope and healing" written across the middle. According to the hospital, the mural honors the many doctors, nurses, caregivers, and staff who helped generations of children and families.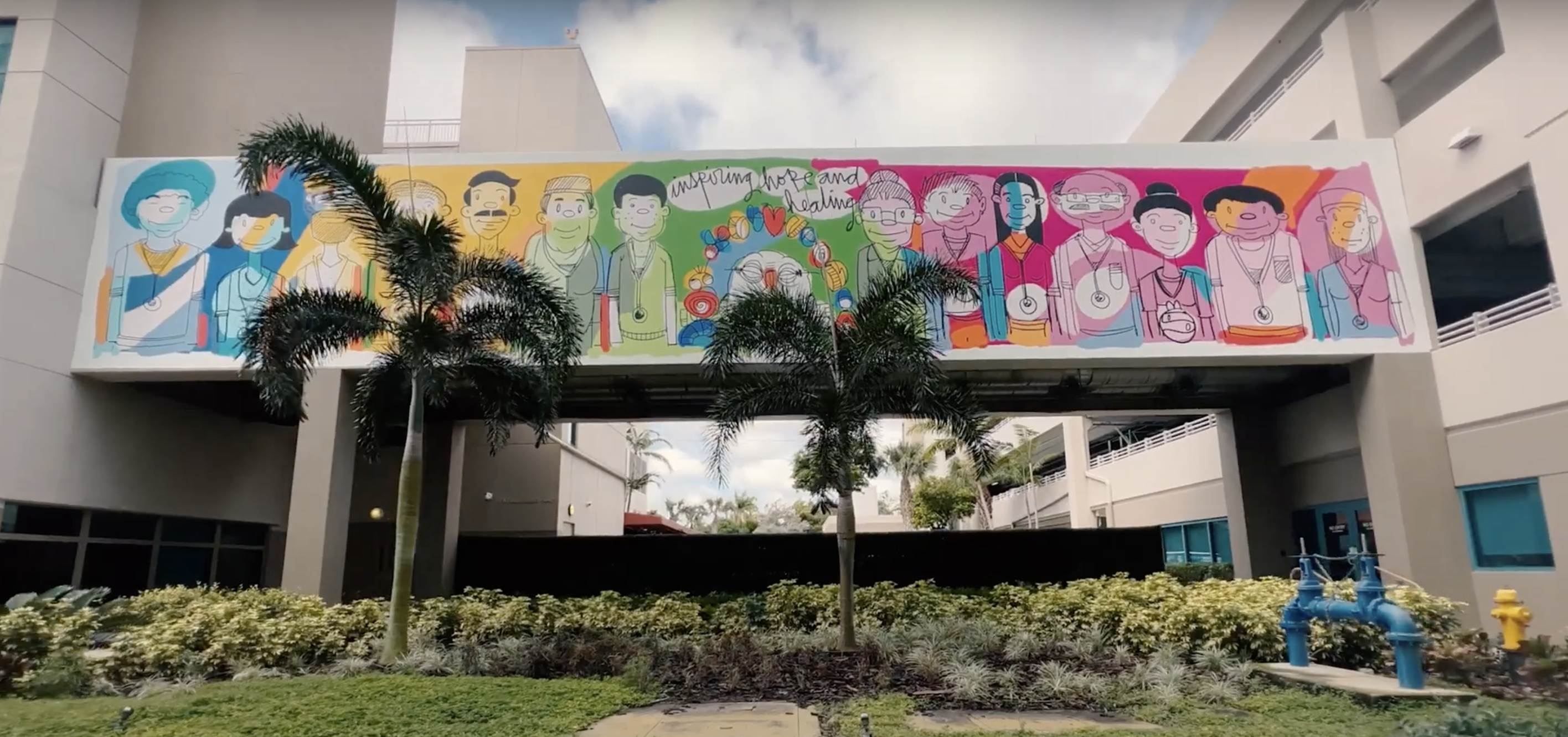 "My initial gratitude for Nicklaus Children's Hospital came in 2005 when my daughter was admitted with a Staph infection. She spent three weeks in the hospital battling the infection," explains McKean. "Quite simply, the hospital team saved her life. In 2011, I was afforded the privilege of serving on the hospital board in various capacities. Over the years, and even in 2022, the hospital has continued to help our family in difficult and trying times."
McKean and Koorse say bringing the art project to Nicklaus Children's meant the world to them, and they hope it conveys their appreciation and love for the healthcare heroes who care for children in the community.
---
Metro Group Miami specializes in a wide variety of signage and graphics, as well vehicle wraps — including full, partial, and color change wraps.