Education
Staying Up to Date on Sign Design Programs
Sign designers have many options when it comes to using software programs to create their signs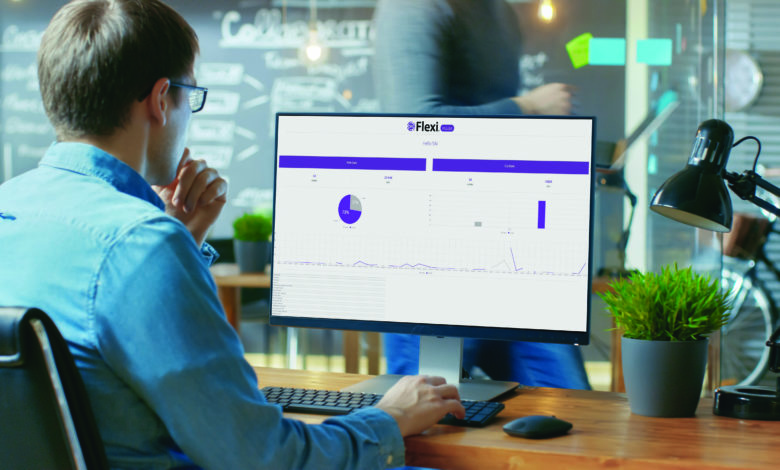 Sign designers have many options when it comes to using software programs to create their signs. They can buy them outright or through a subscription service. They can opt for multi-platform graphic programs like CorelDRAW Graphics Suite, Adobe Illustrator, Photoshop, or design programs specific to the sign industry like Plexi Sign and SignLab.
The Adobe and Corel programs are widely accepted, which helps with customer-supplied artwork, and they can be more affordable, while specific sign programs can cost more.
Whatever they choose, sign designers are advised to maintain current versions of their software programs. Not staying up on updates can cause business disruption you don't need.
Upgrades and subscriptions
Most of the programs are available as subscriptions, guaranteeing that a company has the latest versions and access to technical support. Older versions do not get support past a certain time, generally around two years. There also can be stability issues and difficulty opening or importing widely accepted file formats.
As the technology changes, a new program or an upgrade to an existing one may be needed to cut production time and achieve a more efficient system, saving money over the long term.
"Sometimes it's easier and more economical to keep running the same system as you always have, but the problem with that is you start falling short of your competitors, and your production time becomes slower," says Radisa Peric, SAi. "Slower process times are a good indication that your software is starting to become an older technology."
Adopting new design software can be both easy and challenging. "The biggest problem is that designers don't typically like to change what they're familiar with, so there will always be a bit of a learning process. But, if you have a simple-to-use system, that learning process will be just a short period," Peric says.
CorelDRAW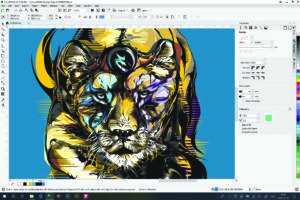 CorelDRAW Graphics Suite is a complete graphic design software package with vector illustration, layout, and design tools, which designers can use to create logos and text. It has other applications like brochures and invitations.
"You use it from scratch to create all of your graphics," says John Falsetto, CorelDRAW. "Sometimes the user will start with other materials or an image file and often assemble the pieces together."
Vector illustration allows graphic and sign designers to size and scale objects through mathematical calculations using digital vector files instead of bitmaps, which are pixilated and, upon alteration, can become choppy in appearance. The designers can create the signs to scale directly on the screen, selecting the shapes, colors, and layout they want.
"From there, they will put it to whatever media they need," Falsetto says.
Graphic Tracer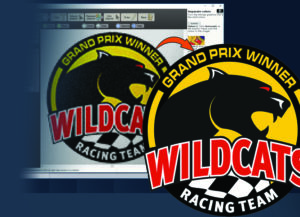 Graphic Powers developed the Graphic Tracer software add-on program to simplify and speed up sign design and logo and graphics production. The program, released in fall 2016, adds to the capabilities of CorelDRAW and other design programs like Adobe Photoshop and Illustrator, SignLab, and Plexi Sign.
"Our program enhances the capabilities of any of those programs. It's not intended to replace them," says Steve Boek, Graphic Powers. "It's not that you can't do what our program does in those other programs. The question is, how long do you want to spend doing them?"
Oftentimes, sign makers have to reproduce logos, but the graphics and images will be in a low resolution and become fuzzy and jagged when increased in size, Boek says. The logos can come from places like websites, cell phone photos, and scanned business cards, he says.
"If you have to enlarge a graphic from a website graphic, it will be pixilated and look horrible. Our program is able to recreate bitmap files into vector graphics to the size you want without the loss of quality," Boek says.
Graphic Tracer uses auto-tracing technology, trademarked as Sensedge, to trace low-resolution bitmap images into scalable vector graphics that can be edited, plus provides smart cleanup tools.
"A sign shop should be making the upgrade when they determine the benefits of the upgrade would be greater than the time it takes to learn it," Boek says. "It eliminates hours of work … It's a small price to pay for the increased production."
Flexi Design and Smart Designer Pro
SAi offers a software program for sign designers and print providers called SAi Flexi. It's an all-in-one design, print, print-and-cut, and direct-to-vinyl program featuring design, editing, and production tools for a complete workflow. It includes sign-specific design tools, such as raster image process (RIP) software for full printer and cutter production and a design application for sign and print design.
Other features include spot color mapping to customize spot color formulas to match the color to be printed, a font detector, and auto tile and smart nest to automatically tile objects bigger than the printing media and tile objects within confined spaces.
The company provides training with how-to videos on YouTube, hosts monthly webinars on specific topics, and personal training sessions with a Flexi expert.
GraphicsFlow, formerly Digital Art Solutions, offers various programs for sign makers. One is add-on software for CorelDRAW called Smart Designer Pro, which automates production and design tasks, reducing the time needed to complete the work.
"Typically, clients have a 70 to 80 percent reduction in design and production time compared to traditional methods in a standalone sign program or Adobe Illustrator or CorelDRAW with Smart Designer," Craig Mertens, GraphicsFlow, says.
GraphicsFlow provides written training guides, online training videos, and training events at industry trade shows.
"Our training is ongoing," Mertens says. "We focus on the current versions of our applications."