News
More Training Classes Added for GPX Irving
Classes at GPX Irving start Wednesday, March 9 and run through Saturday, March 12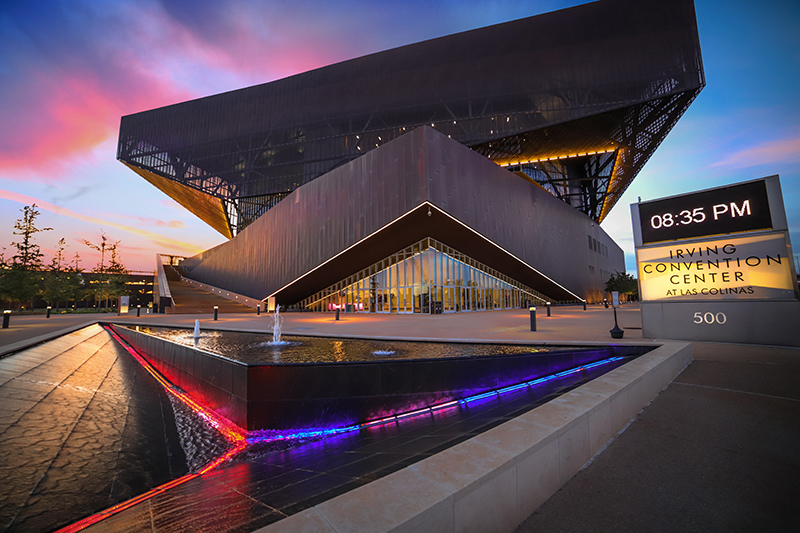 GRAPHICS PRO EXPO (GPX) in Irving, Texas, takes place March 10-12 with classes starting on March 9 at the Irving Convention Center.
Since registration opened for GRAPHICS PRO EXPO (GPX) in Irving, Texas, March 10-12, a number of training classes have been added, running the gamut from engraving to wraps, sublimation, apparel, and direct-to-garment (DTG) printing.
Whether you're new to the business or a seasoned pro, GPX Training in the Classroom provides tools to run a successful and profitable business and to explore new profit centers in related markets. Classes at GPX Irving start Wednesday, March 9, the day before the expo hall opens, and run through the final day, on Saturday, March 12.
Here are the training classes that have been added since registration opened. If you've already registered and want to add a class, simply go to the main registration page. From there, sign in with your confirmation code that was emailed when you completed your initial registration, and update your registration options. 
Sponsored by GSG
With so many DTG printers to choose from and so many features being offered, how do you know you are buying the right printer? Epson's Matthew Rhome will go through a checklist of key things to be aware of, and the right questions to ask before buying any DTG printer.
Sponsored by GRAPHICS PRO
Laser engraving is ever-changing, but engraving photographs remains THE HOTTEST trend! This session with Jason and Deanna Ramm of Centex Laser Engraving will explore the next steps in engraving on new media and how to help your customer choose the medium that best fits their needs.
Sponsored by GRAPHICS PRO
Take a deep dive into designing for wraps. Industry veteran Dallas Fowler (Digital EFX Wraps and Inside the Wrap Shop) will walk you through the creative process. Explore the tools you'll need to get started. Understand the do's and don'ts of copyrighted artwork. Perfect your workflow process, understand the pros and cons of templates vs. photography, and ultimately scale your images for flawless output.
Sponsored by Reece Supply Co
Is digital artwork from customers creating a logjam in your art department? Join this class for a how-to guide on when to do it yourself, when to sub it out, and tips to help the art department work more efficiently.
Sponsored by GRAPHICS PRO
This confidence-based approach to your assets is a true how-to class on positioning your company, artwork, and products to achieve higher profits. Matt Richart of Digital EFX Wraps will help you take stock of what you have to offer, help you position yourself for success, and give you sales and marketing tips.
Sponsored by General Formulations
This course is designed to equip you with practical adhesive knowledge, taking the conversation beyond just permanent versus removable and cast versus calendared. We will dive into Vinyl 101 and explore the basics of adhesive characteristics to help pick the right materials for your application. Don't leave money on the table; gain a broader understanding of the available product features that you can use to increase profitability and eliminate rework.
Sponsored by Hirsch Solutions
This is an all-day seminar with hands-on experience using the Brother GTX direct-to-garment printer. Whether you are an existing DTG user (of any brand), or if you are wanting to learn how you can enter this lucrative market segment, this hands-on event is for you. Learn important artwork tips and tricks, see incredible samples and learn how you can print T-shirts, caps, shoes, zippered hoodies, and coasters, and gain expert insight on how to start, grow or diversify your business. Learn how to expand profitability through combining embroidery and DTG to create unique items. Best maintenance practices will also be covered.
Sponsored by GSG
Using just a heat press, this session will walk through the top sellers in apparel and how to print them. From heat transfer vinyl to digital transfers, learn how you can create any quantity of trending pieces in a matter of seconds. Join GSG as they show you how to incorporate texture, unique finishes, and decorate apparel items to keep your business ahead of the trends.
Sponsored by Rayzist PhotoMask Inc
Sandcarving is the perfect business opportunity as well as adding to your current business with its low investment cost and the product range to increase your profits. In this class, we will cover the main industries of sandcarved products, gifts and personalization, memorialization, donor recognition, and awards and signage. We will discuss the difference between photographic and laser sandcarving films as well as apply stencils to various materials. Learn how to complete large quantities or large-format projects efficiently. This class will also cover painting techniques for sandcarved products. Learn to properly add color and the proper paints.
Sponsored by HIX Corporation
This session will cover the basics of sublimation, look at the steps from evaluating equipment to the economics of production, and answer questions about moving into sublimation.
Sponsored by GSG
Learn techniques for successful embroidery on a wide variety of fabrics and materials, as well as the processes for selecting appropriate stabilizers, needles, and holding techniques by GSG's embroidery expert, Liz Beavers.
For more information about Training at GPX, click here. Go to g-p-x.com/tx for information about the event, and click here to register.