News
Awards Industry Loses Prominent Figure
Chuck Dahlgren, founder & CEO of Crystal D in Saint Paul, Minnesota, passed away Monday, Oct. 10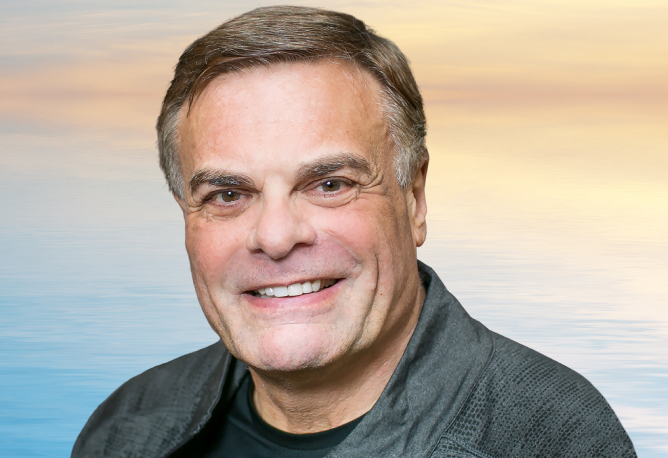 Chuck Dahlgren (Image courtesy Crystal D)
Crystal D, a Saint Paul, Minnesota-based supplier of corporate awards and gifts, announces the passing of its founder and CEO, Chuck Dahlgren, saying, "Our hearts are broken."
Charles Parks Dahlgren
Bridget and Audra, Dahlgren's daughters, honor their father in the obituary below:
Charles Parks Dahlgren (Feb. 22, 1952 – Oct. 10, 2022) passed away at age 70 from complications during heart surgery. He was known as Chuck or Charlie. He was born in Olivia, MN, and grew up in Bird Island, MN. Chuck attended Concordia College and then farmed in Bird Island through 1982. In 1982, he enrolled in college again and obtained a degree in accounting in 1984, after which he became a CPA.
He worked as an accountant and then as a Chief of Operations for a construction company before purchasing Ice Nine Glass Design in 1992. Ice Nine Glass Design was renamed to Crystal D, and it is where he made his impact on the world. His biggest accomplishments were found in his relationships with family, friends, coworkers, and employees that he called Memory Makers. Chuck was known for his passion for his work, drive and determination, love of learning, constant personal development, faith in Jesus, and love of family and the lake.
He is survived by many. Jeanne Dahlgren, his beloved wife; three daughters; and many grandchildren: Audra and Matthew Lehnert, and their children, Nolan, Ryan, Ruby, and Grace; Bridget Dahlgren and her daughter, Madison; Crystal and Garrett Hoelzel, and their children, Olivia, Boaz, Viviana, Simeon, and Malachi. His siblings: Suzi and John Nelson, Rick and Margaret Dahlgren, Patti and Ron Peterson, Nancy Jurgensen, Kathy, and Tom Krantz, and Gretchen and Howard Anderson; along with dozens of nieces and nephews.
Condolences
Dahlgren will be missed, but his legacy will be the industry's challenge to see through. The entire GRAPHICS PRO/EXPO team sends its condolences to Dahlgren's family and friends.
More information regarding Dahlgren's upcoming funeral and celebration of life will be available here.
If you'd like to send condolences to the Crystal D Memory Makers and/or Chuck's family, please use one of these options:
Private voicemail: 651-925-3499
Private email: [email protected]
Flowers and gifts: 505 Atwater Circle, St. Paul, MN 55103