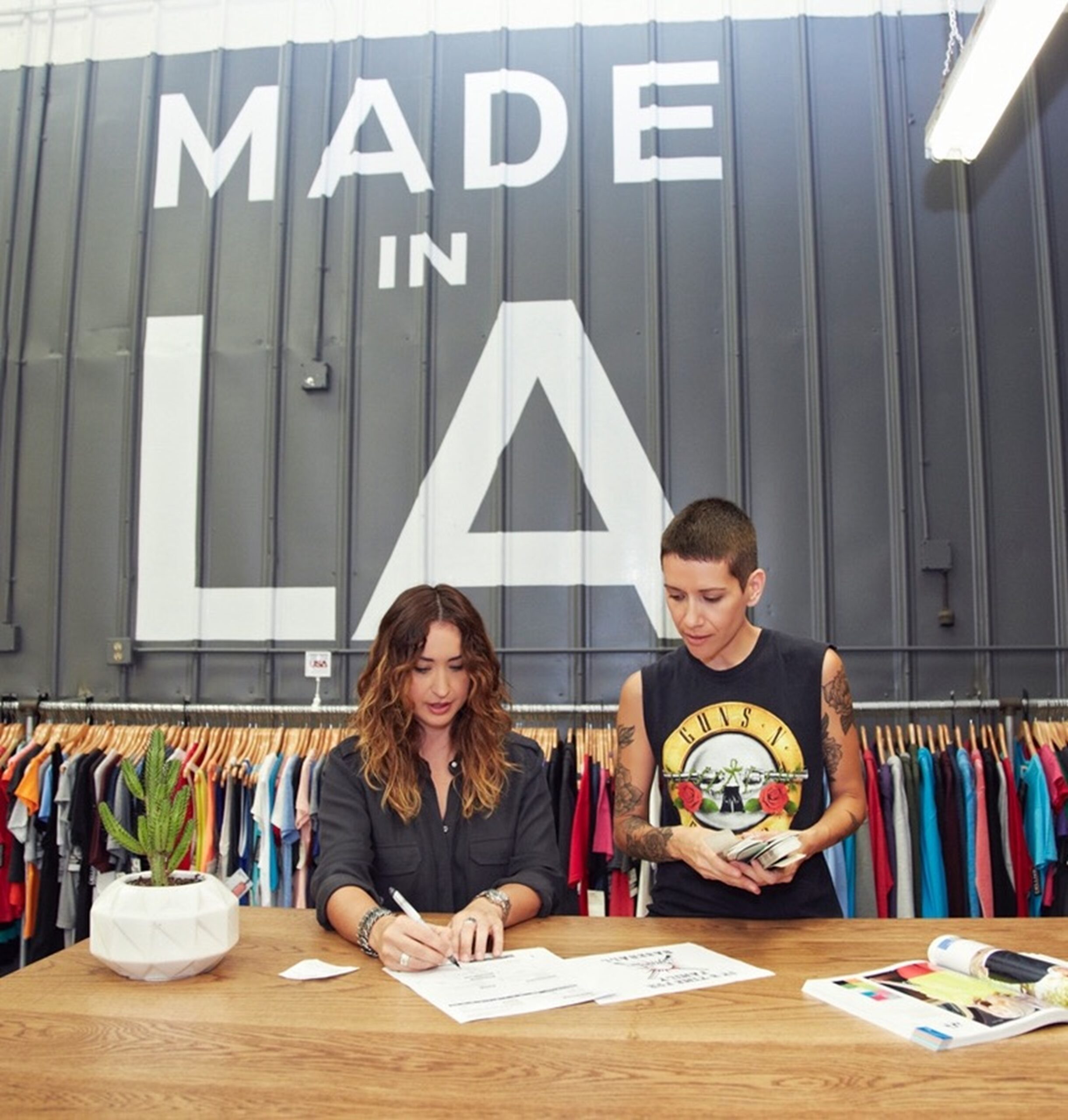 To be a successful screen printing shop, you need to have the process of taking customer orders down to a science. Cross your Ts and dot your Is. Your checklist for placing an order should include:
Graphic file
Blanks
Quantity
Ink type
Pantones
Due date
When it comes to orders, we've compiled a list of helpful pointers on getting the info you need from your customers to get you on your way to placing an order with ease.
Graphic file
Asking for the proper file type upfront will save you valuable time and resources and make for a precise quote. Some examples include: .ai, .psd, .pdf, .tiff, and .eps.
Make sure that fonts are either outlined or rasterized. For photoshop files, high-resolution such as 300 DPI or higher is highly recommended, and the graphic itself, not including the background layer, should be at least 10" wide.
By asking for the actual production-ready file upfront, you can review the file for quality, accurately determine the screens needed, and get a better overall sense of the job. Most often, .jpegs can be misleading or too small to get the big picture.
Suggest your client send you larger files via online sources like WeTransfer or Google Drive.
Blanks
Ask for a brand name, style #, and fabric color. This will not only determine pricing but will also be helpful in recommending the type of ink or technique for the job. It will also determine whether the print needs an underbase or whether you can offer more premium inks such as water-based or puff inks.
T-shirt quantity
Does your customer meet the minimum? Can you generate a bigger sale by offering them a price break for reaching your next price tier?
Screen printing ink
Based on your own shop's needs or capabilities, offer inks that suit your shop. If your shop is hot, water-based inks might not be the best ink to push during the summer months. Offer them plastisol or an alternative like soft-hand plastisol.
Pantone colors
Often enough, your average customer is not color savvy. Providing a Pantone Color Chart can be an essential tool and helpful in the order process. One key factor is reducing color matching mistakes by getting the customer to choose the right shade of color they find best matches their file. Offering a set number of free inks for customers to choose from will also help with production flow and overhead costs by reducing the number of inks that have to be mixed.
Any custom Pantones not found on the chart can be billed at an additional fee.
If your shop does not offer a color chart, one helpful tip your customers can use when choosing Pantones is a simple web search. A Google search of "RGB to Pantone" will pull up a variety of converters that can help customers find a Pantone equivalent to their RGB colors in their file.
Due date
Often enough, this should be the first question when taking an order. Have you ever spent time working out the details only to find out that they need the job printed in two days? When you remember, ask this question early enough and make sure you and the customer are on the same page.