Features
Showdown Displays Announces All Products in 2019 Catalog are Prop 65-Approved
California's Prop 65 was passed by voters in 1986, and it's designed to make consumers aware of any harmful substances contained in some products.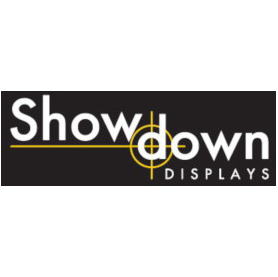 Brooklyn Center, Minnesota-based Showdown Displays, makers of banners, flags, and other event and display products, announces that its 2019 product guide catalog is filled only with products that are approved under California's Proposition 65.
Proposition 65 requires manufacturers and sellers to provide warnings to California-based consumers about any potential exposure to chemicals that have been identified by the state to cause cancer, birth defects or reproductive harm. Products that have not passed testing for these chemicals must include a prominent warning. Showdown says it has gone the extra step to ensure that not a single item in its 2019 catalog will require a warning label.
"Our commitment to our distributor partners is second to none, and we've removed every concern over whether or not a product can be sold in the state of California without a warning label," says Kevin Walsh, president of Showdown Displays. "Using the Showdown Displays 2019 Product Guide means you don't have to worry about Proposition 65. It's that easy."