Popular Products for the Pet Market
Memorialize furry friends with a slew of product options.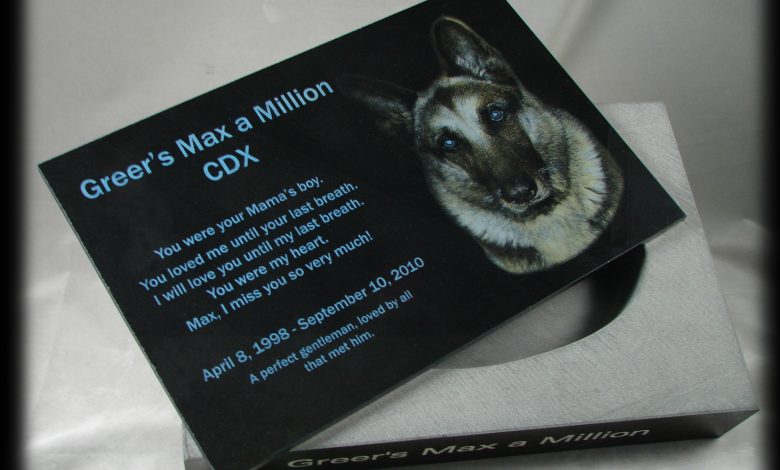 Burial and garden markers are outdoor products that include marble, granite, and tiles. I find garden markers are particularly popular. Metal products that are outdoor friendly work well, especially for laser etching a pet's photo on. Etched pet photos for indoor displays are also popular.
Indoor products include photo frames and plaques that display a printed photo of the pet. Besides personalizing the product with the pet's name, quotes are popular, too. Photos lasered directly on wood, sheet stock, and fabricated into a product provide you with an opportunity to make your own products with great margins. Personalized photo frames are popular and are within the price range of most customers. Cast metal for either indoor or outdoor is a possibility; however, price is likely to exceed what most customers are willing to spend.