Features
Johnson Plastics Plus and Sawgrass Present Promotional Products Webinar
The online class takes place on Thursday, May 16th at 4 p.m. (EST).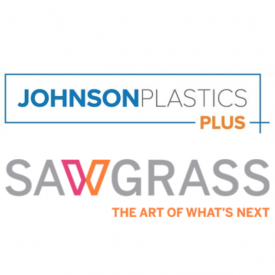 Johnson Plastics Plus and Sawgrass will host a webinar entitled, "Making Money with Sublimation – Promotional Products" on May 16th at 4 p.m. (EST). Determine how to choose and use promotional products in this "Sublimation Sales Strategy" session.
The webinar is led by Jimmy Lamb from Sawgrass with the help of Steve Stallard from Johnson Plastics Plus.
"You will learn how to choose the right promotional items for your business and how to sell these products to your clients so they too can generate more profits," says Mike Johnson, president of Johnson Plastics Plus.
It is free to watch, but registration is required. If you happen to miss the webinar, the recording will be available on the Johnson Plastics Plus website.
Register for the webinar here. To learn more about other upcoming webinars, visit www.jpplus.com/workshops.