Features
Giving Back: Canon Solutions America Lends Support to Anti-Cancer Run
The annual event takes place in nine cities, and New York City is about 40 miles away from Canon's headquarters in Melville.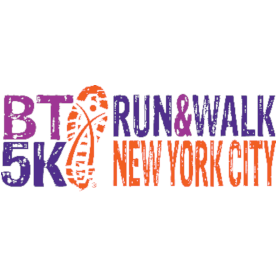 Melville, New York-based Canon Solutions America, a wholly owned subsidiary and the sales arm of Tokyo-based Canon Global, announces that for the second straight year, it supported the BT5K New York City Run & Walk, held in mid-November as part of the American Brain Tumor Association's (ABTA) annual Breakthrough for Brain Tumors 5K series.
Once again, Canon Solutions America joined the health care organization, the Healthcare Leaders of New York, as well as more than 2,000 participants, to help ABTA successfully achieve its fundraising goal of $700,000.
The BT5K Breakthrough for Brain Tumors Run & Walk is the ABTA's signature fundraising event, taking place in cities coast to coast. This year, more than 12,735 participants and 907 teams in nine cities made up the BT5K Run & Walk. Through the support of Canon Solutions America and the hundreds of other sponsors, the ABTA is able to fund critically needed brain tumor research, patient programs, and support services for the 700,000 Americans currently living with a brain tumor diagnosis.
"Having the opportunity to be a part of this great cause alongside prestigious organizations that share our values and commitment toward helping the community has been a truly rewarding experience," says Peter Kowalczuk, president, Canon Solutions America. "We are very thankful to be in a position that allows us to support charitable organizations that are making a real difference in the world. It's been a pleasure working with ABTA and we hope to continue to help support this community for years to come."
Adds Leslie Crouch, advancement director at the ABTA: "Thousands of families across the nation are affected by brain tumor diagnoses, and the generous contributions made by Canon Solutions America will have a significant impact on the lives of brain tumor patients, their caregivers, and their loved ones as they go through this journey together."