Features
Felix Schoeller Acquires California's Alameda Co.
This acquisition will make Felix Schoeller a much bigger player in the sign and digital graphics market.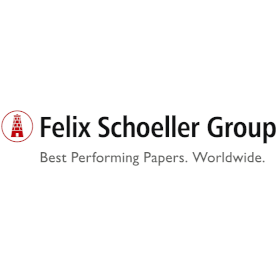 The Germany-based Felix Schoeller Group, a multinational paper manufacturer that makes papers serving a wide variety of markets, including release liners sold into the graphic arts market, announces that Pulaski, New York-based Felix Schoeller North America has acquired all the assets of Anaheim, California's Alameda Co., makers of wide-format inkjet media.
"Alameda is a leading converter and distributor of digital printing media, mainly in the Southwestern United States," Felix Schoeller writes in its announcement of the acquisition. "In the pre-press proofing market, as well as in the large-format imaging industry, the Almeda brand has been established as a recognized standard."
Felix Schoeller North America has been servicing the analog and digital printing markets, as well as the pressure sensitive adhesive industry, with papers, films and specialty sub-strates for more than 50 years.
"The acquisition of Alameda is an important milestone in the strategic development of Felix Schoeller in North America, says Michael Szidat, president of Felix Schoeller North America. "Over the last 15 years, we have been able to consistently grow our sales and operations footprint. Adding a new converting and distribution plant on the U.S. West Coast will not only add incremental production capacity, but en-ables us to be a more competitive player across the entire continent."
The California company will now be known as "Alameda-A Felix Schoeller Company."