Features
Condé Systems and Digital Art Solutions Host CorelDRAW for Digital Printing Webinar
The educational webinar will be held on Friday, December 14, from 2-3 p.m. CST.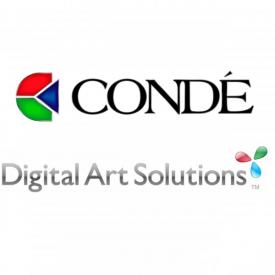 Condé Systems' David Gross, along with Craig Mertens, president and CEO of Digital Art Solutions, will host an educational webinar on Friday, December 14, from 2-3 p.m. CST. The hour-long webinar will cover an essential skill set in CorelDRAW for sublimation and digital printing. The webinar will feature the Smart Designer Pro 2018 add-on software for CorelDRAW and the Digital Art Solutions Multi-Decoration System. One attendee will get the chance to win a copy of the new Premier Graphics Winter 2018 collection from Digital Art Solutions.
Merten has spent the last 23 years developing products and services that assist decorators in growing profitable businesses. He has a wide range of expertise in graphics and production for screen printing, vinyl graphics, rhinestone multi-decoration, embroidery, appliqué, digital printing, and laser engraving.
Click here for more info. For more information about upcoming webinars, products, or services, visit www.conde.com.