Features
Coastal PRO Goes On the Road
Coastal PRO announces an Aug. 1 On the Road workshop entitled How to Grow Your Profits with Custom Apparel and Merchandise.
Coastal PRO, the wide-format division of Coastal Business Supplies, announces an On the Road workshop in Columbia, Missouri on August 1. Entitled How to Grow Your Profits with Custom Apparel and Merchandise, the all-day event is divided into two separate classes to offer attendees hands-on learning with Epson direct-to-garment and wide-format sublimation printers.
The day starts with the Up Close with Direct-to-Garment class from 8:30-11:30 a.m. and concludes with the Hands-On with Dye-Sublimation class from 1-4 p.m.
Coastal says, "Both classes are suitable for all levels of apparel and product decoration experience, from crafters to small and large business owners. Whether you are looking to get your feet wet with making personalized products or want to grow your existing business, this workshop is for you."
In Up Close with Direct-to-Garment, attendees will get hands-on experience creating custom T-shirts with the Epson SureColor F2100 direct-to-garment printer. Fundamentals of direct-to-garment printing, as well as tools for success, and how to be profitable, will also be covered in the class.
During the afternoon course, Hands On with Dye-Sublimation, Coastal gets hands-on with a wide-format Epson sublimation printer. Attendees will gain information on the sublimation process, what it takes for success, as well as production and market potential.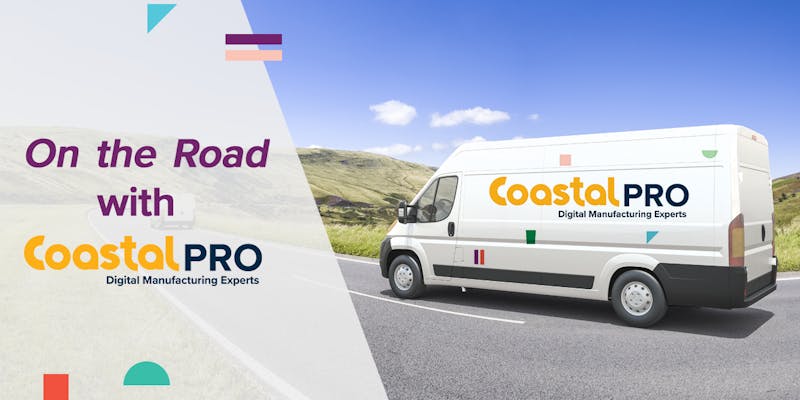 The On the Road workshop takes place at the Wingate by Wyndham Columbia, located at 3101 Wingate Court, Columbia, Missouri.
Interested parties may register for one class or the full day (lunch included) at a bundled rate.
Register for the On the Road experience here.