Features
All American Print Supply Installs Epson Certified Solution Center in Philadelphia
Epson's goal with these centers is to bring production equipment, print samples and applications and training opportunities closer to its customers.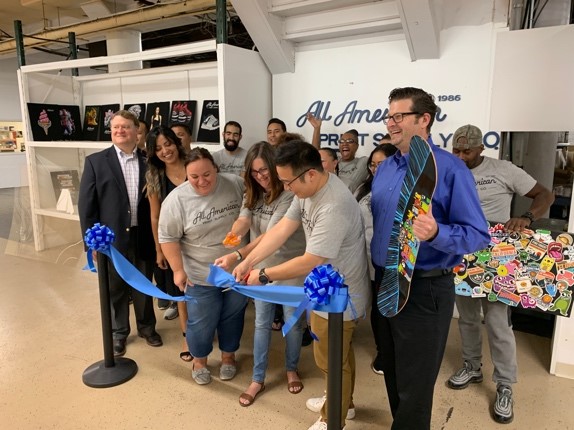 Global electronics manufacturer Epson Corp., headquartered in Long Beach, California, welcomes All American Print Supply Co.-formerly known as DTG Mart-to its list of places that house an Epson Certified Solution Center. The new center is located at All American's offices in Philadelphia and showcases the portfolio of Epson printing solutions, including its direct-to-garment production equipment.
"All American prides itself on being one of the most experienced and knowledgeable suppliers in the DTG industry," says John Meyer, Epson America. "The addition of the Epson Solution Center brings further opportunities for All American to offer in-depth demos and showcase cutting-edge applications to its customer base."
According to Epson, the center provides customers with an immersive experience of SureColor production equipment, print samples, and applications, as well as customer training opportunities.
"We are dedicated to offering a high level of customer service and on-site training," says Jason Kim, marketing director for All American. "Installing this Epson Solution Center allows us to deliver on those promises and further hold true to our motto of 'your success is our success' for our customers, which is the most important aspect of our business."
All American Print Supply Co. also has a facility in Buena Park, California.