Education
Raceways and Wireways
When to use each, and the reasons for the difference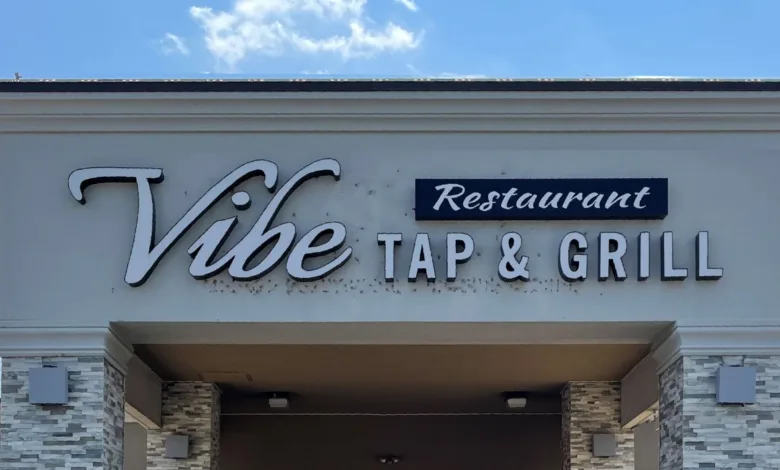 Yes, raceways and wireways are a moving target of "Always, sometimes and never-ever," rules that have been either re-invented to satisfy some internal production process or were re-re-modified to fit the way it's used at a high-volume sign shop. Over the years I've watched various companies create inventive reasons as to why they consider a wireway a raceway and vice versa.
But, the reality is (and make sure you are sitting down for this) it doesn't really matter what someone calls it, as long as you and they understand the purpose of whichever is being used and to know for sure that it is the best option to implement.
Let's take a quick look at the original intent and spirit of the wireway and raceway as it's been most typically used by sign shops and fabricators over the years.
But first…
Let me qualify this by saying that for this article, I am referencing the design, fab and install of outdoor channel letters. They are subject to a host of challenges that affect every aspect of the letter in ways that prevent the use of many processes and materials that can be used in a controlled environment.
The raceway is simply a long square-shaped box that's typically about 7 1/4″ tall and 7 1/4″ wide and comes in 10-foot lengths. The removable top cover is included as part of the extruded raceway. These offer a structurally strong and easy to work with method of providing a place for the channel letters' guts. It is typically painted to visually blend in with the wall color, sheen and texture. You simply cut it to size, cap the ends and "ta-da," there you go. Mount your letters to it.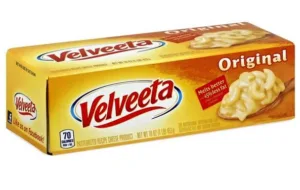 I want you to think of that raceway as a box of Velveeta. We are most likely all familiar with it and have seen it in the stores. (I included a photo just in case you needed some clarification).
But, that restrictive squared-up raceway shape is limiting at best and doesn't do much for the creative visual designer who sees more opportunity to make this letter set something really memorable — to use creative design to reach out and speak to the store's customer in a memorable way.
The Wireway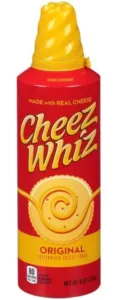 If a raceway offers the same function as a box of Velveeta, then the wireway is that big tall can of Cheez Whiz that lets you be really creative with fancy designs on crackers and hors d'oeuvres.
The wireway is the raceway's crazy, free-spirited, sometimes non-conforming but always creative "bad girl second-cousin" of the Velveeta Cheese Box shaped sign wiring enclosure family. Phew, that was a mouthful (a stupid pun for sure, but hey…)
So here is the easy-peasy way to remember which one is used for your channel letter project:
Velveeta Box = Raceway
If the channel letters cannot be mounted directly to the wall as flush mounted, and if budget and efficient installation are a factor, the raceway is the least expensive, easiest way to provide a place to hide all the guts and wiring for the channel letter set. This is the basic rectangular raceway, like a block of Velveeta! The channel letters are mounted to it, and the raceway is then mounted to the wall.
Cheez Whiz = Wireway
If you have to design a custom place to hide all the wiring components, even if it's just a small housing used to hide the wires, it's considered a wireway.
When the budget allows for a creative solution, wires and components are hidden within a visually complementary structural element of the channel letter set. By designing an exaggerated or expansive structural element that makes the entire channel letter set look more like a dimensional "Sign" rather than just a set of letters all in a row.
I created a basic graphic exercise that explains how a raceway can be replaced with a creative wireway. It can be designed to accomplish the same function as the cheese box-looking raceway, only with more creativity and visual interest.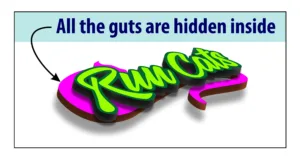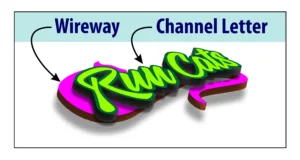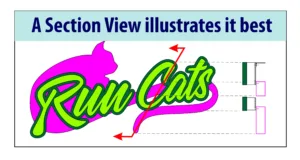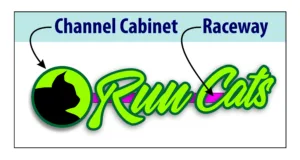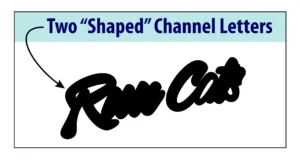 Now that we have a good idea on the differences between Velveeta and Cheez Whiz, not it's time to better understand why they are welcomed by the installers of this project.
First, consider the "oh, that makes sense" mechanical logistics of channel letter installation. Here are a few key points that must always be remembered:
Every channel letter with LEDs (or other illumination) will have wires protruding out the back of the letter, and they need to be connected to either the next channel letter in line, or the power supply, etc.
Every channel letter requires at least four anchor points on the back of the letter to secure it to the wall, plus one more "through-hole" that goes all the way through the wall to the power source located on the other side of the wall. Most landlords agree that flush mounted channel letters create unsightly "bullet-hole" problems if the tenant decides to move out.
A raceway provides a less-damaging way to install channel letters. Letters are attached with the same 4-point attachment, plus a pass-thru hole. Using a raceway also provides an added benefit that saves installers a lot of time and headache. By allowing the fabricators to "mount" the channel letters in the shop, it cuts the install time down to a fraction of what it was.
In addition, the raceway, with the letters attached, only requires 4 to 8 anchors, plus one electrical pass-thru, which is much less damaging to the landlord's sign band than with flush mounted letters.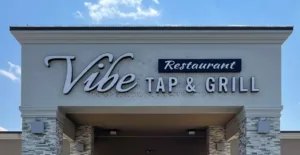 The holes visible are from previous tenants. Even the paint on the wall shows the ghost of the previous letters that were mounted there.
Now, I hope you are able to visualize the Velveeta and the Cheez Wiz applications for channel letters. Now we must look at the installation site, and the challenges that will help us determine which cheese product to put on our cracker.
Wall Construction Basics
Understanding the materials used in the wall construction where the sign is to be installed is a nice added skill set that requires a bit of time and dedication, even specialized training to really understand the various wall constructions out there.
I like to leave that expertise to the individuals installing the sign. They typically know
which anchors are needed for a variety of wall types.
However, in our world of sales and design, the most important key point to know is "What is directly behind the area where the channel letters are being installed?"
This info will immediately tell you if a remote wired or self-contained option is the best for this installation.
I just introduced to you two new terms that are directly related to raceways and wireways, and those are:
Remote Wired: When channel letters are flush mounted to a wall, their electrical components are located behind the wall, housed within a J-box, a raceway, or other UL/NEC600 approved enclosure, with on/off switches and disconnects for safe servicing of the sign. Yes, behind the wall, so really, all of the channel letters components must still be housed inside of an enclosure, so a raceway is used behind the wall for this purpose. You would never build a wireway behind the wall for this purpose as it's not appropriate, and nobody would benefit from it as it would be hidden behind a wall.
The Velveeta cheese box is the perfect solution for remote wired, flush mounted channel letter sets. In fact, you could say that every channel letter set gets at least a Velveeta box somewhere… either the letters are attached, or it's located behind the wall (remote wired).
Self Contained: Throw this term out there and electricians like to scratch their heads as they assume you are clueless as to what this means. Whenever channel letters cannot be flush mounted due to wall obstructions, or an office area behind the wall, the channel letter sign must contain all of the wiring components it needs to operate, requiring only one single pass-thru for power and minimal anchors to hold the sign on the wall.
If it's got all that it needs to light up, and it's properly grounded and shielded, then in all practical terms, you could put a 3-prong cord on it rather than wiring it to a J-box. This makes the sign almost portable, and allows the electrician to install a water-tight GFCI enclosure for the electrical hookup directly behind where the sign is mounted. This eliminates one more unsightly pass-thru hole if the tenant decides to leave. It also allows the client to have the sign removed and reinstalled easily at their new location without too many concerns about the wall construction at the new place.
I hope this helps you visualize the differences between raceways and wireways. Some fabricators create their own terminology, and assign certain parameters to each of these terms. Don't let that worry you a bit; simply find out what terms they are using for this, and adopt that for them accordingly, but never forget the basics of when and why each of these two methods are used. Good luck, and feel free to send me your photos of really unique wireway designs you have worked on. I'd love to see them!