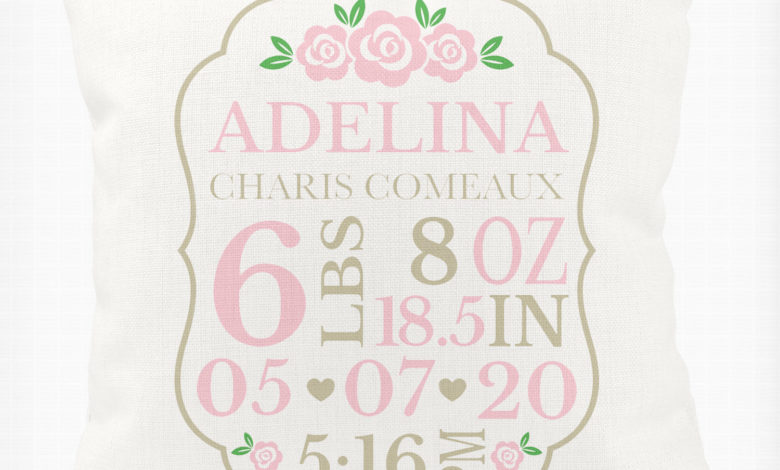 Custom pillow covers are excellent for almost any gift-giving event to celebrate or honor the occasion. Whether it is a baby announcement, wedding, graduation, or Christmas, giving a pillow cover to commemorate that special day will be cherished for years to come.
Supplies needed:
Printed image
Blank pillow cover (polyester)
Lint roller
Repositionable spray
Vapor foam (optional)
Parchment paper
Steps:
Set the heat press to 400 F for 60 seconds with medium pressure.
Download the image and print the transfer. Once printed, take the transfer and place it under the hovering heat platen to dry for just about 30 seconds.

Let the transfer dry under the hovering platen for about 30 seconds. (All images courtesy Cheryl Kuchek)

Prepare your pillow cover to be sublimated by lint rolling horizontally and vertically to ensure that all dust particles are removed.
If using Vapor foam, insert inside the pillow cover.
Prepress pillow cover for 10 seconds—cover it with a piece of parchment paper to remove any moisture and avoid possible shrinkage. The best practice is to have a piece of parchment paper for the top and bottom.
Spray your transfer with repositionable spray to secure your image from moving.
Place the image face down on the pillow cover. You are now ready to press.
With just a few simple steps, you have a commemorative pillow that the recipient can treasure with long-lasting sublimation.