News
Big Frog Custom T-Shirts & More Celebrates Growth
The Tampa, Florida-based franchise celebrates seven stores earning $1 million annually in 2022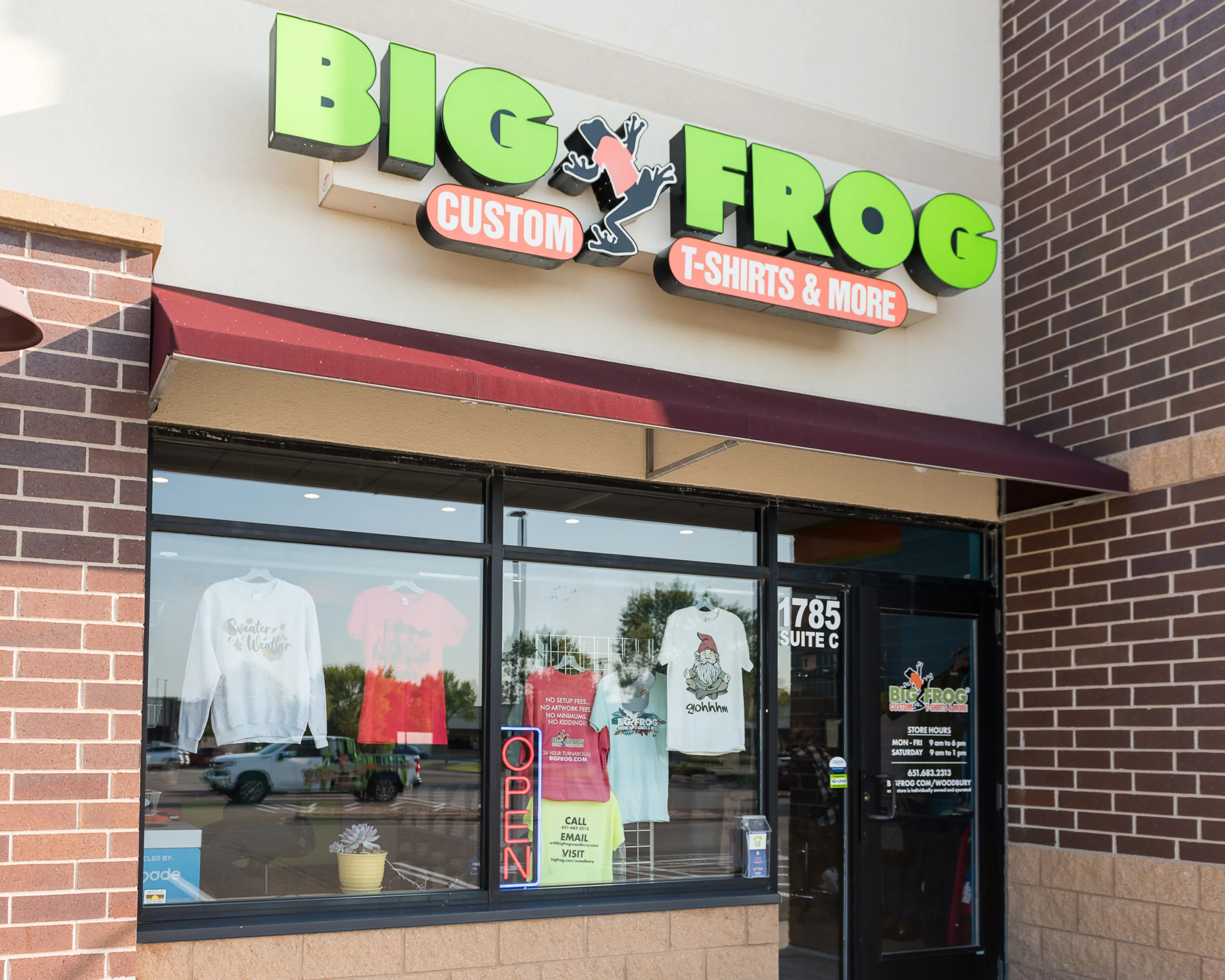 (Images courtesy Big Frog)
Big Frog Custom T-Shirts & More, a full-service shop with franchised locations specializing in direct-to-garment (DTG) custom apparel, celebrates a new record. Seven franchisees earned $1 million or more in revenue during 2022, a first for the brand, which has expanded to nearly 100 locations in 25 states and Canada. The company also celebrates its 15-year anniversary this year.
"We could not be more excited to celebrate these seven extraordinary franchisees and our entire system," says Tina Bacon-DeFrece, Big Frog Franchise Group president and CEO. "Not only do these owners clearly run high-performing business operations, but they are also just really good people, and we could not be happier they are members of the Big Frog family."
The seven shops earning $1 million or more in 2022 are:
Big

 

Frog

 of Northwest Arkansas – John and Mara Dougherty own this shop in Bentonville along with John's father, Michael. They earned the "President's 

Frog

" award at the 2022 conference, recognizing outstanding community support, having given more than $35,000 to charities during 2021.

Big

 

Frog

 of Woodbury – Eric Morley owns this shop located about 10 miles east of St. Paul in Minnesota.

Big

 

Frog

 of South Austin – Susan Hitt owns this shop in the Texas capitol.

Big

 

Frog

of San Diego Clairemont-Mesa, California – Steve Lui owns this shop that serves the Clairemont and Mesa areas in San Diego.

Big

 

Frog

 of Plano – Joe Mock owns this shop located about 20 miles north of Dallas, Texas. Last year, 

Big

 

Frog

 of Plano was recognized as "

Frog

 of the Year" for having the highest revenue at $1.17M.

Big

 

Frog

of Green Hills – Dan and Janet Carmichael, along with Lina Wagoner, own this store in the Green Hills area of Nashville, Tennessee.

Big

 

Frog

 of San Diego-North – Store Manager Tim Lofties helps drive the store to exceed revenue goals.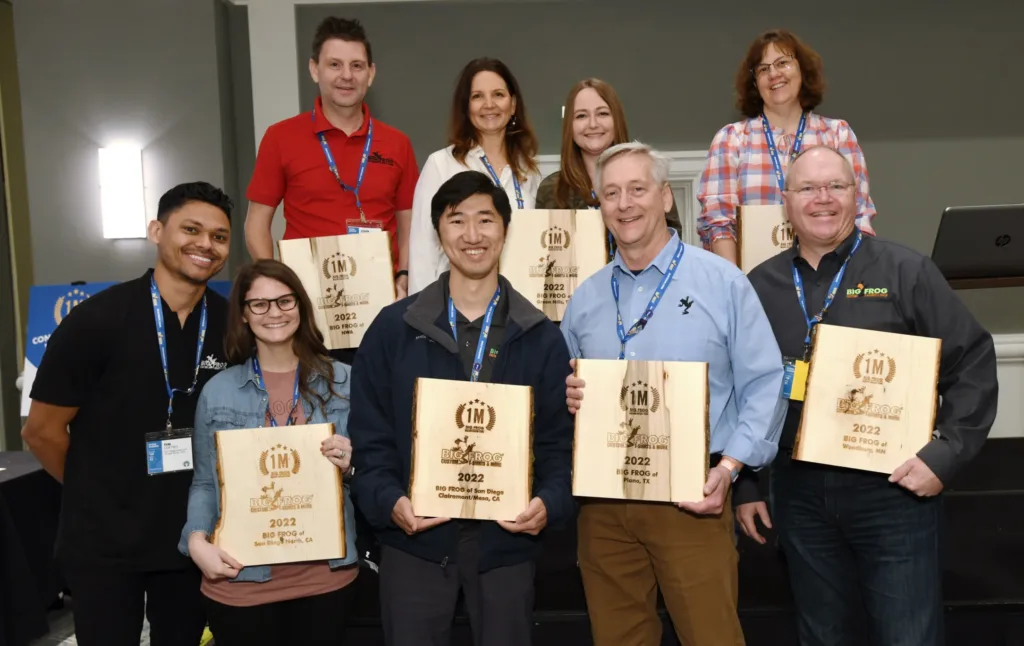 "In addition to jumping from one franchisee earning $1 million to seven, our expansion in the latter half of 2022 included adding three new shops with one more coming in Q1 2023," adds Bacon-Defrece.
The new stores include:
Jacksonville-Mandarin, Florida, which opened last August and is owned by Robert Nebel.
The Seacoast, New Hampshire store opened in October, and owner Mark Fernald's customers come from nearby Massachusetts and Maine for New Hampshire's tax-free benefits.
Owner Nancy Provolt, who previously owned the store in Northwest Austin, opened a shop in November in Lehi, Utah, outside Salt Lake City.
Monroe, Louisianna is slated to open in the first quarter of 2023.
"Overall, 10% growth is forecast for the garment decorating industry from 2022 to 2027, and Big Frog's track record is certainly supporting that data," states Bacon-DeFrece. "We're looking forward to sharing more news of our brand's earnings at next month's conference as well as how we're positively impacting individual communities across our entire system. Local give back is a critical brand pillar and one that I, personally, believe has been critical to our success."