If you are a regular watcher of the "Big Bang Theory" you know that Sheldon Cooper is probably one of the biggest fans of flags. The character's "Sheldon Cooper's Fun with Flags" YouTube/podcast on the show teaches viewers about vexillology — a real word that means "the study of flags."
Over the years flags have also become a hit with retailers, corporations, municipalities, museums, and of course sports franchises too. Flags, as well as banner fabrics, are now a mainstay in visual advertisement, both for interior and exterior applications. Flags offer a translucent, flowing, and lightweight product solution typically without the need for cumbersome displays. In addition, flags, due to their air permeability and bleed-through, make for a great marketing medium from traditional, teardrop, or pole banner applications.
Fabric selection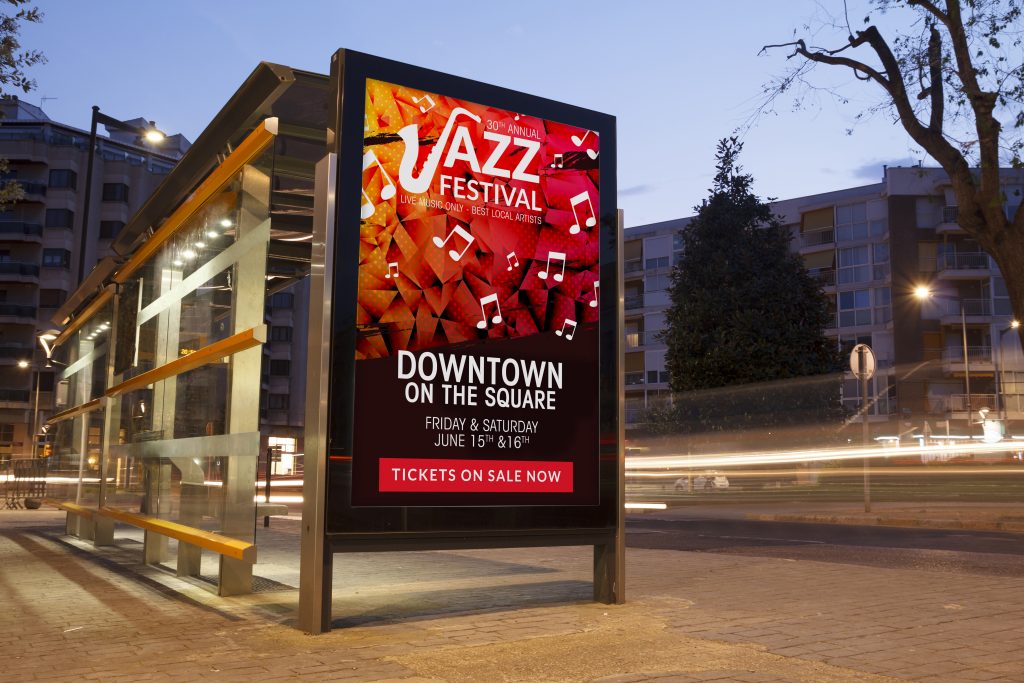 Selecting the proper fabric is critical to any successful flag project, especially considering the types of fabrics and printing methods that are available.
With such a variety of inks and textile fabrics on the market, all with different properties, it is essential to select the right combination based on the application.
Michael Sanders, TVF, says that when choosing fabric for flags, bow flags, and pole banners, buyers will want to consider many factors including hand, drape, environment, function, and printing process.
"A warp knit fabric will suit all three applications best due to its locking-stitch construction. Woven fabrics can also be used but the product is at a higher risk of ripping along the fill line whereas a warp knit's locking stitch will not fray," he says.
"When it comes to traditional two-sided flags, clients typically want the best print-through possible and 70-100% print-through can be achieved with direct disperse printing. One-sided flags can be printed through dye-sublimation, UV, and Latex. Though, it is important to note that UV can alter the hand of the fabric and affect the drape," Saunders explains.
How's it hanging?
Karen Lowe, Swirling Silks, says a key thing to consider when working on a project is how the banner or flag will be hanging, whether or not image bleed-through is needed, and the length of time it will be used. "Outdoor flags and blade flags are generally produced on nylon or polyester. There are many more options for fabrics for indoor banners. If a client chooses a fabric that cannot be digitally printed, the fabric can still be screen printed in many cases."
Lowe adds that from a production standpoint, almost any fabric can be used for indoor banners, but the most popular choices are polyester knits and poly-poplin due to their inherent wrinkle resistance and flame resistance and the fact that you can easily digitally print on them. She notes that popular outdoor banner materials are vinyl, Sunbrella, nylon, and polyester.
Steve Weiss, Verseidag Seemee U.S., explains that Verseidag's sales reps train their customers on what fabrics to use based on machine type, direct or transfer, ink output, and application. "This is an ever-changing field and must be-simply because if you aren't changing and improving, you end up last in your field. Today, customers demand better, quicker, sharper imagery."
Outdoor vs. indoor flag applications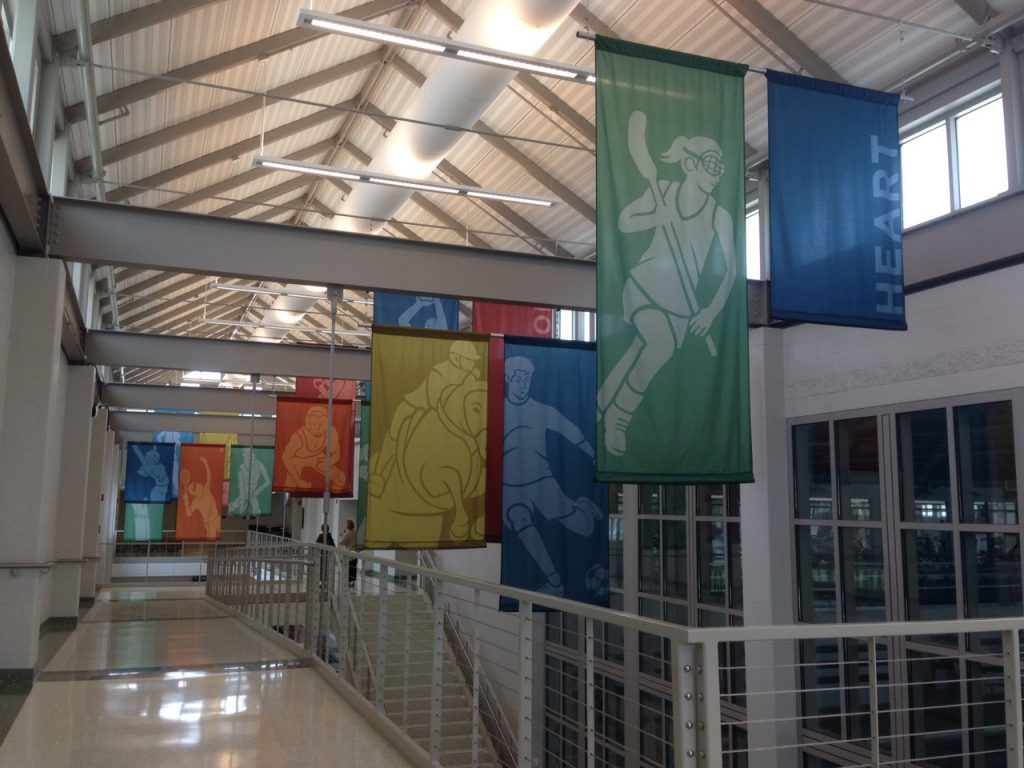 Saunders says it is critical to factor in the application's environment into fabric, ink, and printer selections for both indoor or outdoor flag projects.
"Indoor applications are generally less challenging and the most frequent specification are for fabrics with flame retardant (FR) finishes for commercial and tradeshow uses. Outdoor applications will require ink sets that have optimal colorfastness to light properties, especially for long-term projects.
"Additionally, durable water repel (DWR) and anti-fungicide finishes are common necessities for outdoor flags and banners. In partnership with Georg+Otto Friedrich, TVF has created a revolutionary new fabric, Deko-Tex 7048SUN, to tackle outdoor projects with state-of-the-art waterproof and anti-fungicide finishes. Deko-Tex 7048SUN is designed for UV and Latex printing and is ideal for pole banners, umbrellas, tents, canopies, and awnings."
He adds that with each application end-use will dictate the printing method and fabric selections. "While warp knit and woven fabric constructions are compatible with all printing methods, fabric content and finishes will determine how they can be printed. For example, a fabric with DWR will not work for Latex and pigment printing unless the fabric has a specialty heat-activated water repel finish."
A material world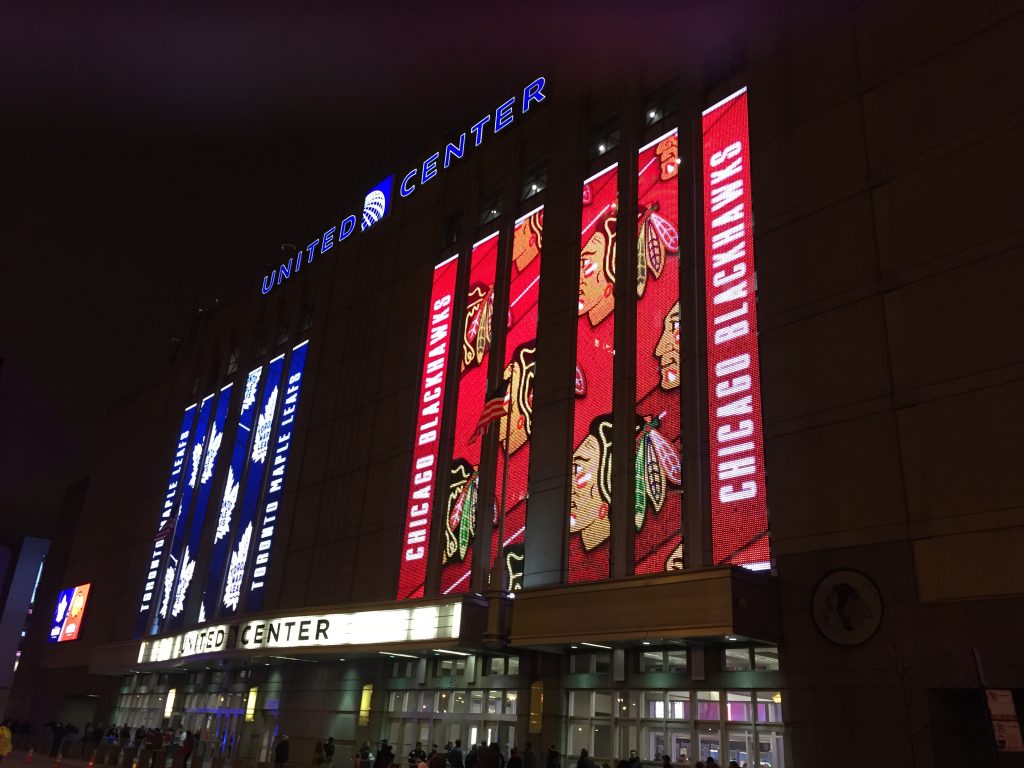 Weiss says that using and buying indoor and outdoor materials, shops must look for the properties that come with that material and how the application demands it to be used.
"For example, an indoor graphic for a trade show which is framed out in SEG (silicone edge graphics) must be stretched to fit the frame properly and therefore, the fabric/graphic is designed with stretch, as is our Select Poly Light and Heavy (also known to Industry as Soft and Heavy Knit or Celtic and Heavy Celtic). An outdoor graphic must be easy to install and weather the elements. What is also critical is to use a fabric/vinyl/mesh that meets the application."
He points out that Verseidag's vinyl goes through a process of coating and lacquer that has been designed to meet specific applications the industry demands and its ink-receptive coatings are critical for optimum output. "Often in the industry, we must compete against laminated vinyl and we simply educate our customer on why it's important to use media that works in the application and performs best for the longevity of the application."
Best printing methods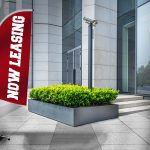 Saunders points out that direct disperse printing will provide the best print-through results for double-sided applications. "Dye sublimation, Latex, and UV printing are strong printing methods for one-sided applications, though UV and Latex deliver the best color-fastness-to-light results. While screen-printing is a suitable choice, design elements, such as photorealism or the amount of printable colors, will be limited and the hand of the fabric will be affected."
He notes that when approaching any job, the best thing a customer can do is be transparent with their fabric, ink, and print providers. "Most of the time, complications arise when there is a lack of communication between the customer and their providers. For example, if the fabric provider does not know that the customer intends to make double-sided flags that will be outdoor long-term, they may not suggest a fabric at the right weight or construction to ensure optimal print-through or with the correct finish to withstand the elements."
Weiss adds that dye sub transfer gives users the best most vivid imagery. "You can read dye sub verbiage up close and understand what it says. However, recently, direct dye sub and other direct methods are becoming much closer in output ability and since the industry feels that it's quicker to print direct, machine manufacturers play on that and continue to design machines that are better and better. The print provider must again decide what is important to them and if they have the expertise to simply print direct or have workers that can properly transfer the print. For some, direct print works best for their customers application."
Lowe reports that dye sub and direct digital printing have similar end results that the average consumer won't even notice. "With digital printing technology improving all the time, I find that each year there are fewer and fewer companies that do screen printing. Our company still offers screen printing and is the only way I'm aware of to print on Sunbrella fabric which is popular for small town light pole banners. We continue to offer appliqué using 200 denier nylon fabric as well. This process is still desired by some markets, such as school gymnasium and parade banners as well as large arena ceiling banners. There's still something about that handcrafted look that appeals to some users."
Flag printing tips (single vs. doubles sided)
"When creating single- and double-sided flags the print provider needs to determine if they want a flag that shows graphics on one side or if they want a double-sided print with same or different image," Weiss says.
"What our sales team does when they have questions in this area is to present our series of translucent flag fabrics based on their print method, whether they prefer dye-sub transfer, direct UV, Latex or direct dye-sub. "
He adds an ideal single-sided translucent flag media gives an 80% bleed-thru in dye-sub transfer. "When printing double-sided, Verseidag sales reviews fabrics that might have a blockout center like our W/B/W which saves much time and labor because the printer is using one fabric versus two, sewing them together." He says that this fabric must have very good white point on both sides. In other cases where the printer is not proficient at this method of double-sided print, they will print on two pieces of fabric and sew them back-to-back. "Our sales team is proficient at explaining how to achieve success in both operations depending on the print providers fabrication capabilities," he adds.
Lowe explains that many of the flags and banners they print are single/reverse, which means the print reads correctly on the front and has a reverse bleed-through image on the backside.
"This is ideal for outdoor flags flying on flagpoles as the single layer of fabric keeps the flags lightweight and fly well. We strongly advise against double-sided flags as they are comprised of three layers of fabric (front, back, and liner) and don't fly well. Light pole banners are generally double-sided and blade flags can be either single/reverse or double depending on the client's needs. Doubling a blade flag doubles the cost and most times isn't necessary for the blade flag to be effective," she concludes.