News
Ricoh Celebrates Contributions of Women with International Women's Day Events
Global virtual events recognize women's contributions and accomplishments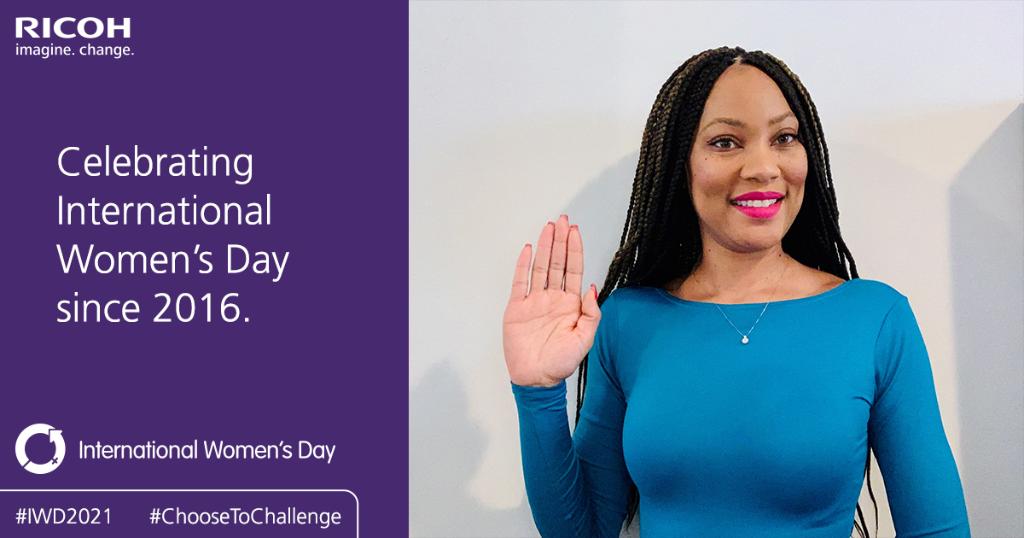 Ricoh USA Inc. announces its fifth annual International Women's Day celebrations that champion women's contributions and successes. Customers, employees, community partners, and suppliers join together in virtual events around the world. This year's theme, #ChooseToChallenge, stresses the importance of challenging gender inequality.
"At Ricoh, we champion diversity. Our celebration of International Women's Day has grown exponentially in just the past few years and reinforces our commitment to diversity and inclusion as a central tenet to our overall personal and business success," says Donna Venable, executive VP of human resources and deputy general manager, Ricoh North America.
Since 2016 Ricoh has supported International Women's Day by hosting events in 35 countries throughout the U.S., Canada, Latin America, Europe, Asia, and South Africa. This year's invitation-only virtual events further expand Ricoh's impact, with eight different sessions taking place in the U.S. and Canada. The event includes messages from customers and partners—including long-time Ricoh customer and partner, the American Cancer Society—and Ricoh leadership.
"Texas Athletics is honored and grateful to partner with Ricoh to celebrate International Women's Day. Female student-athletes certainly 'choose to challenge' and focus on achieving excellence every day in their studies, athletic competitions, personal character development, and career preparation. Advancing women leaders is inherent in the collegiate experience," says Christine Plonsky, University of Texas, executive senior associate athletic director, chief of staff, and guest speaker.
"International Women's Day is about raising awareness for women's equality, celebrating their achievements, and focusing on our future. It's a reminder to all of us that action must come before the change, and we're proud to be championing change with Ricoh," adds Susan Rothwell, chief revenue officer; Vericast, Ricoh strategic customer, and guest speaker.