News
Neon Museum President and CEO Rob McCoy Retires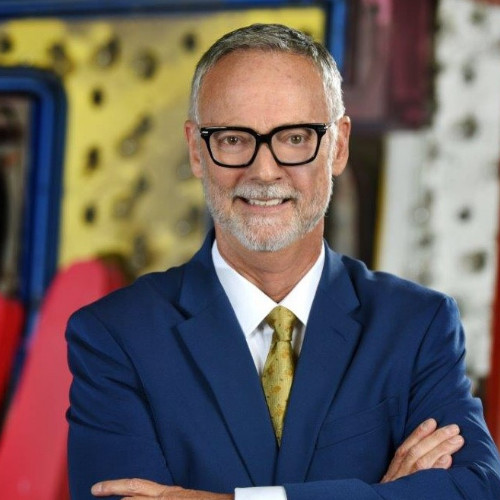 The Neon Museum board of trustees announces the retirement of its president and CEO, Rob McCoy. McCoy retires after serving in the role since 2016.
McCoy led the museum—a non-profit 501(c)3 organization dedicated to collecting, preserving, studying, and exhibiting iconic Las Vegas signs—during a time of significant growth in visitation while the collection itself grew considerably. During his time at the museum, several new signs were added, including the iconic Hard Rock Café guitar and the historically significant Moulin Rouge.
Additionally, the museum hosted the Tim Burton exhibit, a significant step forward for the city's booming arts community. McCoy also launched the Love Our Vegas (LOV) campaign and the Pay As You Go Campaign, which allowed 12,923 locals to visit the museum for a free or reduced fee. He also launched the Museums For All program, which allowed 1,003 patrons receiving food assistance across the nation to visit at a reduced rate.
McCoy, who also served as board chairman and board member from 2010-2016, said his time at The Neon Museum was a wonderful capstone of his 45-year career in a city that he loves.
"It has been an honor and privilege to lead this unique and important institution for the last four and a half years," says McCoy.
As the museum searches for a replacement, Bruce Spotleson, the museum's vice president, fund and partner development, serves as the acting executive director.