News
M&R Announces Strategic Partnership with Livingston Systems

Screen and digital printing solutions manufacturer M&R Printing Equipment Inc., headquartered in Roselle, Illinois, announces a strategic business arrangement with Livingston Systems to outfit the M&R Maverick industrial DTG printing system with Livingston's patented TucLoc platens.
Stephen Chuddy, the digital R&D specialist at M&R, says the partnership allows print operators to load shirts using the TucLoc system quickly.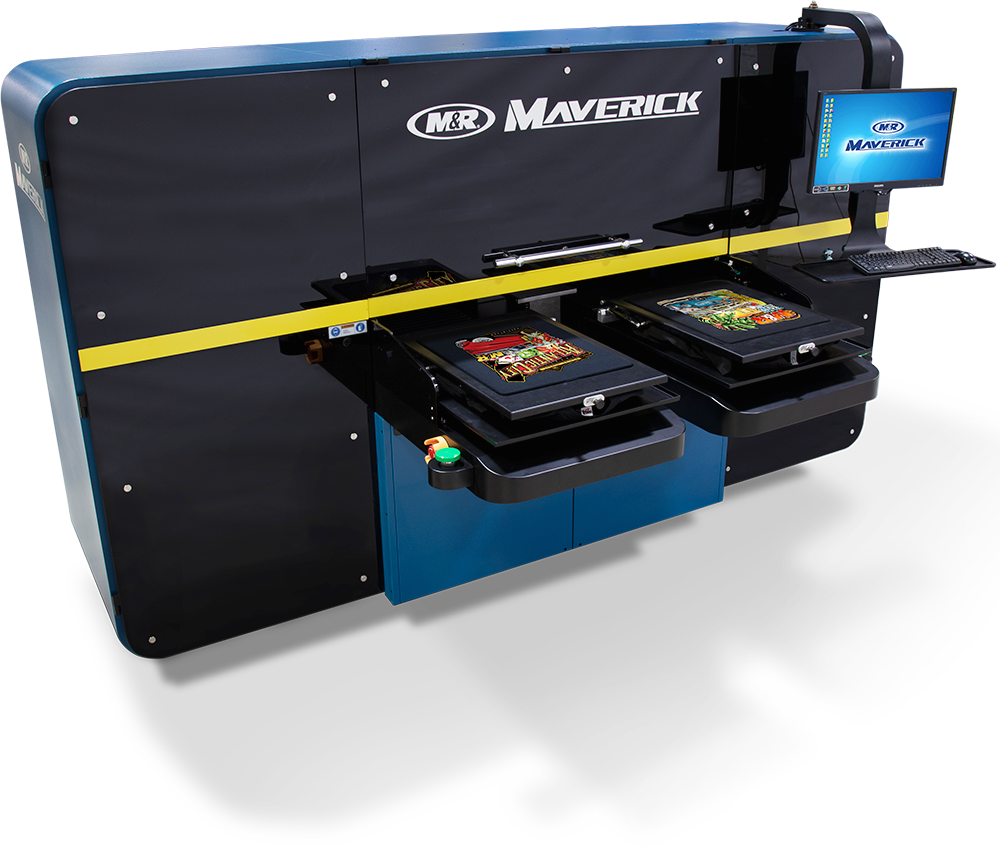 Livingston Systems is a designer and manufacturer of garment platens for the screen print, direct-to-garment (DTG), and heat press industries. M&R has been working with Livingston Systems in a variety of arrangements for the past several years to provide different printing solutions for apparel decorators at industry trade shows and through dealer distribution networks.
Darren Livingston, the owner of Livingston Systems, adds, "Livingston Systems is proud to work with M&R to provide decorators our patented TucLoc DTG platen for their Maverick DTG printer. Combining the Maverick's unrivaled image quality with the TucLoc platen's ease, versatility, and speed to load/unload garments makes this an ideal combination for any print shop looking for the best in an industrial-grade DTG solution."