News
Gemini CAD Systems Presents March 9 Webinar with HP and Klieverik
Sustainable Custom-Printwear Manufacturing takes place from noon to 1 p.m. CT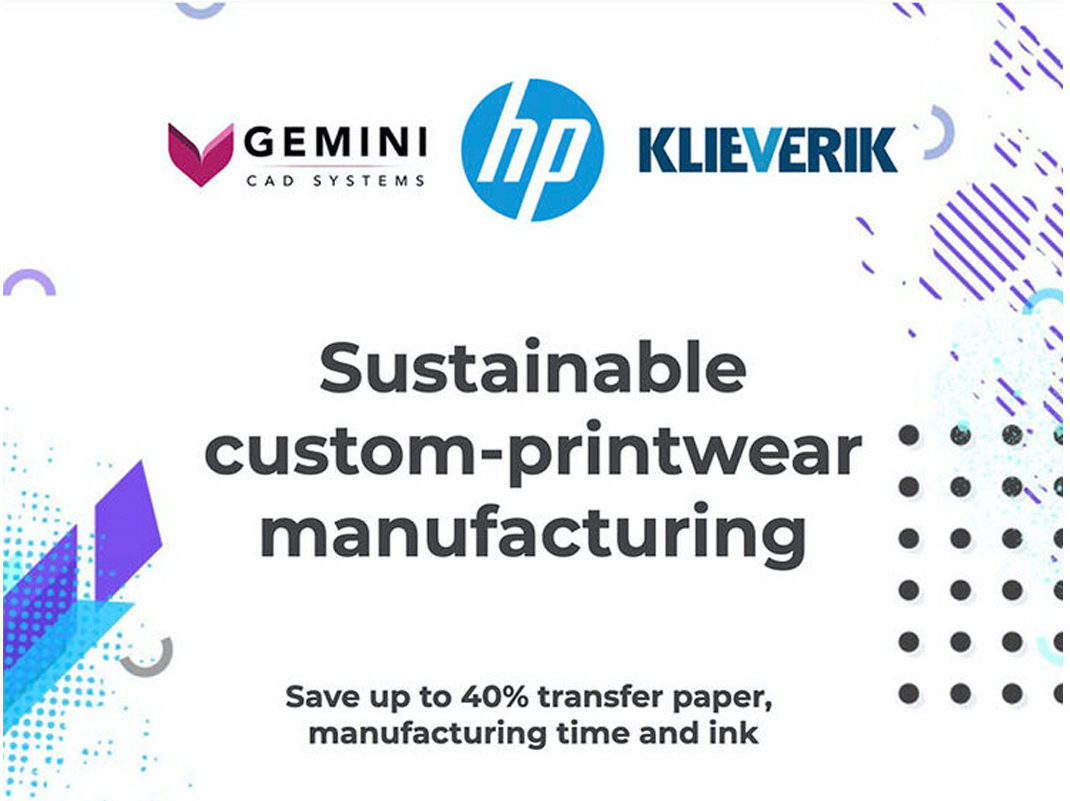 On March 9,  Gemini CAD Systems, HP, and Klieverik come together for a webinar titled Sustainable Custom-Printwear Manufacturing. The session, taking place from noon to 1 p.m. CT, highlights how decorators can save up to 40% on transfer paper, manufacturing time, and ink when producing garments with non-repetitive printed artwork.
Topics for the digital garment printing webinar include:
Gemini CAD's software suite capabilities for a creative and manufacturing workflow
How to deploy HP's Smart digital printing solutions to print on demand
How efficient heat transfer machinery can improve production agility and performance
How technology can advance design and production functions
Making the switch and delivering a sustainable solution for custom printed sportswear and apparel
Gemini CAD Systems says the webinar is for those offering digital garment printing, whether it be sportswear, swimwear, or other printed apparel.
Presenters for the webinar include Debbie McKeegan, leading expert – digital transformation for Gemini CAD Systems; Paolo Tettamanti, business development at PM Apparel (HP); and John Selfhout, commercial director at Klieverik.

Register for the webinar here.