Features
Worldwide Sport Supply Sells T-Shirts to Uplift Community
Owner TJ Ciaravino saw a chance to help Broome County, New York, businesses through a T-shirt fundraiser
In Vestal, New York, one hour south of Syracuse and close to the Pennsylvania border, Worldwide Sport Supply is making a big impact by encouraging its community to shop local. Since 1981, the apparel decorating business has served the sporting industry with custom apparel and gear. It offers clubs, organizations, schools, and corporations quality, on-time screen printing, embroidery, sublimation, fulfillment, and sign making.
Though the shop's emphasis is typically on outfitting volleyball and wrestling teams from head to toe, owner TJ Ciaravino saw a chance to help Broome County businesses in need of a little boost due to effects from the COVID-19 pandemic.
For him, the effects over the last almost year have been apparent. With little to no sports happening and limited team apparel sales, Ciaravino says his industry has taken a "huge hit."
"We were hard hit at first, and like everyone in NYS (New York state) considered non-essential last March, we experienced a total shutdown," Ciaravino tells GRAPHICS PRO. "It was a scary time. Luckily, we were able to return after a few months as a mask supplier, and that shift helped pull us through to get our staff working again. Masks have been the majority of our sales since, and we've picked up some corporate business as well."
Knowing first-hand what it's like to run a business during a crisis, Ciaravino wanted to help others.
He first explored community fundraisers last summer when his business launched the "Community Tee Project" in June. During the second half of 2020, the initiative raised over $49,000 through T-shirt and hoodie sales, supporting 250 businesses.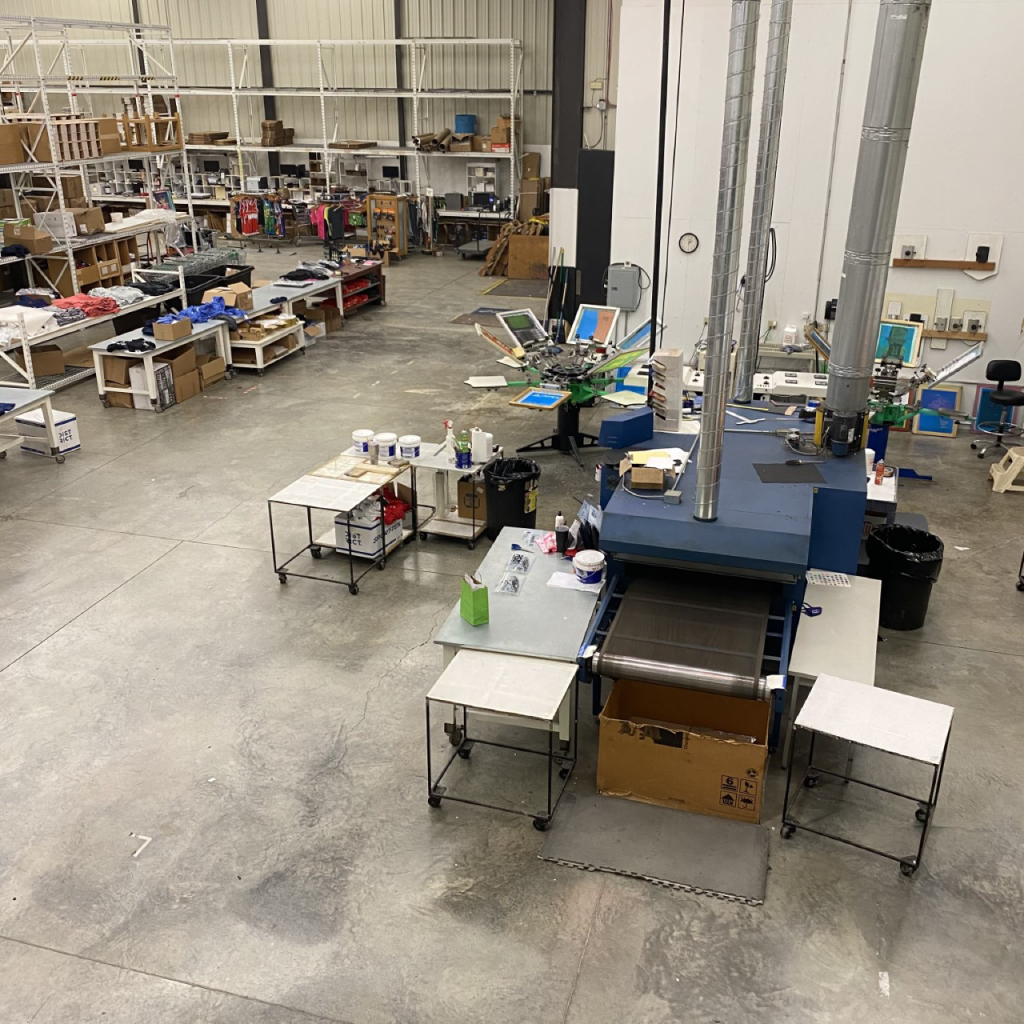 Due to the fundraiser's tremendous success and knowing businesses like bars and restaurants are still in survival mode, Ciaravino stepped up for this community yet again. In January of this year, he launched the Shop Local fundraiser, which runs until Feb. 28, the third iteration of the shop's COVID-related initiative.
"We were brainstorming how to help other small businesses in our area that simply weren't getting the same foot traffic they're used to," he explains. "We are a screen printing company, and we know everyone loves T-shirts, so the idea was born to offer fundraiser shirts from our favorite local establishments that were hard to get to due to the pandemic."
When asked how he got businesses involved and on board with the fundraiser, Ciaravino says the team took advantage of social media outreach and email to contact local establishments. His team relied heavily on Facebook and Instagram to reach out to local bars, restaurants, and every organization possible to explain their idea and ask about participation.
"Many people jumped on board right away since it is free to join, and we take care of everything!" he adds.
As far as logistics go, each business gets its logo on a T and hoodie. For each piece sold, $10 goes directly toward the business. Once the sale ends, participants get a check with their earnings. With the T-shirt costing the buyer $19, the remaining $9 covers the costs and labor for Worldwide Sport Supply.
Ciaravino says, "It has been inspiring to see our community and people from all over supporting Broome County via this online fundraiser."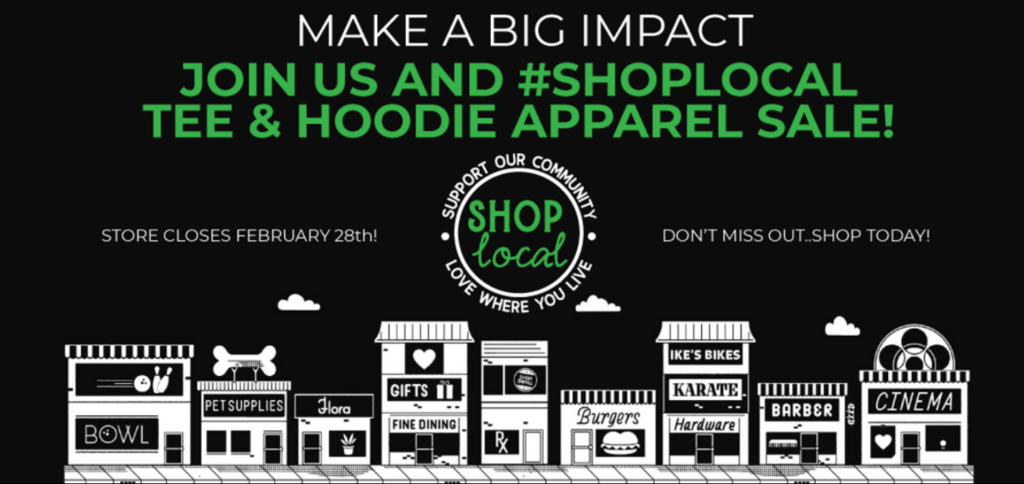 To spread the word, the shop uses social media and encourages businesses who are participating to share the fundraiser. The sharing and success have earned Worldwide Sporting Supply some headlines in local New York news outlets.
When asked if Ciaravino and his team would consider another fundraising campaign down the road, he says that they'll likely continue to offer this service to the community based on the current support.
"There are always different businesses that could use the help, and we are happy to continue offering a way to support as long as necessary."
And while shops across the globe look to get creative during these difficult times, Ciaravino offers some words of encouragement, "Do what you can to help others! It doesn't have to be much, but any amount of support can go a long way, whether it's financial or boosting a business' presence online to help keep them in the game. Being there for one another and finding a way to come together during the pandemic, even if it's virtual or through things like T-shirts, has been a great uplift in our lives at Worldwide Sport Supply, and hopefully, our model can help others do the same."