When to Replace Your Sandcarving Nozzle
How often does it need to be replaced?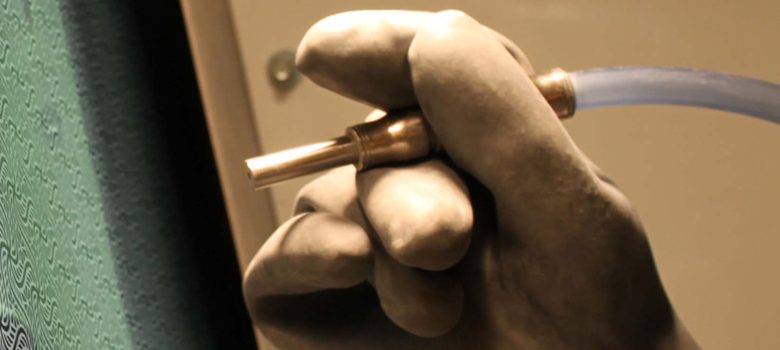 When sandcarving glass/crystal, even though there are many variables, our longest lasting nozzle is about 60-70 hours of continuous sandcarving before you start to see wear on the tip.
The hole starts as round. You should rotate the nozzle a quarter turn a day to get even wear. If you do not rotate the nozzle you will start to see an oval shape, and this is when it needs to be replaced.