Texas-Based Awards & Engraving Wins Readers' Choice Award for Second Year
This Texas-based shop won the same award for a second year in a row.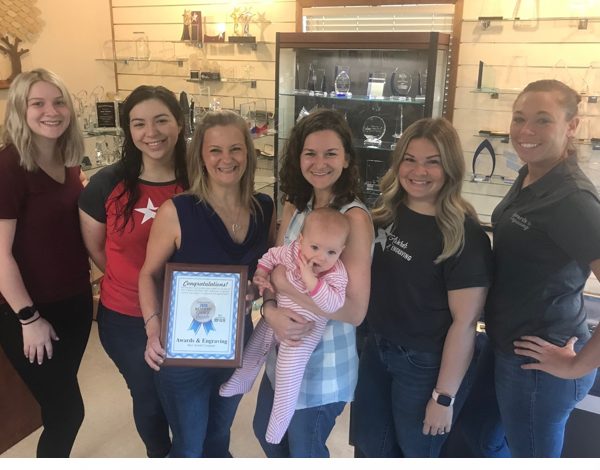 Awards & Engraving, a Baytown, Texas-based trophy business, won the 2019 Readers' Choice award for being the best awards company in town. This is the second year in a row the community nominated Awards & Engraving for this honor.
"We love what we do at Awards & Engraving and we are thrilled that our community cares enough for us to vote for us as their favorite awards company," says Michelle Bitterly, owner.
The Readers' Choice awards is held each year by the Baytown Sun in Baytown, Texas. Readers got the chance to vote for their favorites from a number of categories including best restaurant, best community event, best theater, and more, with the "Best Awards Company" category being new as of last year, according to Bitterly.
Since Bitterly first started the company almost 30 years ago, she has been committed to making her customers proud to present their awards. One of her favorite parts about running Awards & Engraving is helping to produce recognition pieces for customers. "Each award or gift is special just for that person," says Bitterly. "We want our customers to shine!"
Aside from continuing to care for the customers, Bitterly explains she has some expansion plans in the works.
For more information about Awards & Engraving, visit the company's website here.