Shirt Lab Wraps Up in Washington D.C.
Shirt Lab closes out a sales and marketing event in Washington D.C.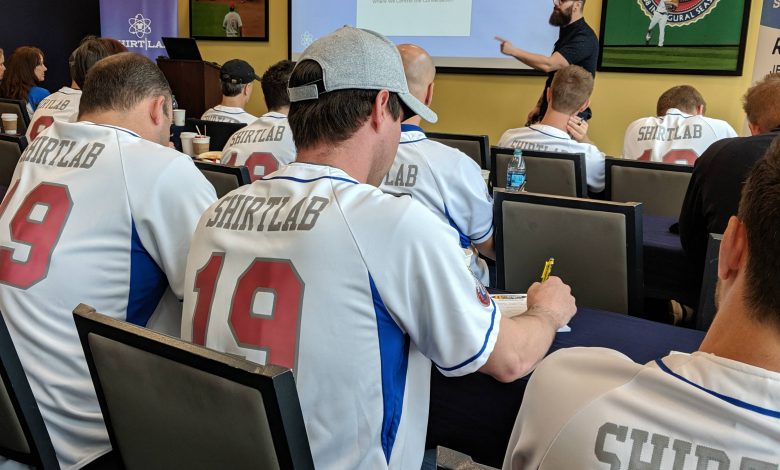 DUBUQUE, Iowa-Shirt Lab closes out a sales and marketing event in Washington D.C. The event took place at the Washington Nationals MLB stadium on May 18.
The six instructors guided the group through best practices for sales and marketing for targeting customers in the athletic market. Presenters included professionals from different facets of the apparel decorating industry, including:
Ryan Withrow from Awesome Communications, leading an interactive discussion on how to differentiate your shop with your communication.
Gary Ficken with Bimm Ridder Sportswear, offering advice on how to build a sales plan for athletic wear and to build a solid presentation footing.
Tom Rauen from Envision Tees, explaining how to use online stores to capture more sales, reduce friction points, and add more revenue per order.
Adam McCauley with Sandlot Sports who discussed how to capture more revenue and increase bottom line profits by bundling other items with an apparel order.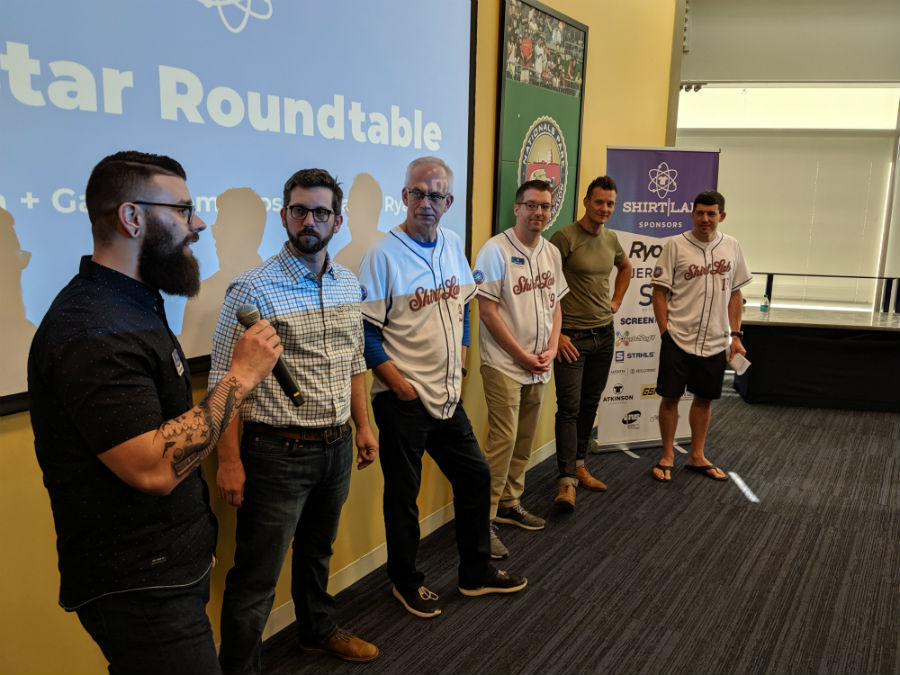 Presenters covered a wide variety of topics.
The day's events also featured by presentations by Josh Ellsworth from Stahls' covering how to meet sales goals, building a defined dashboard, and developing a KPI system and Ryan Moor from Ryonet discussing how to make a successful video series. Following the presentations, the event featured a Q&A session for attendees to interact with the hosts. Hosts, sponsors, and attendees also attended a Washington Nationals baseball game following the event.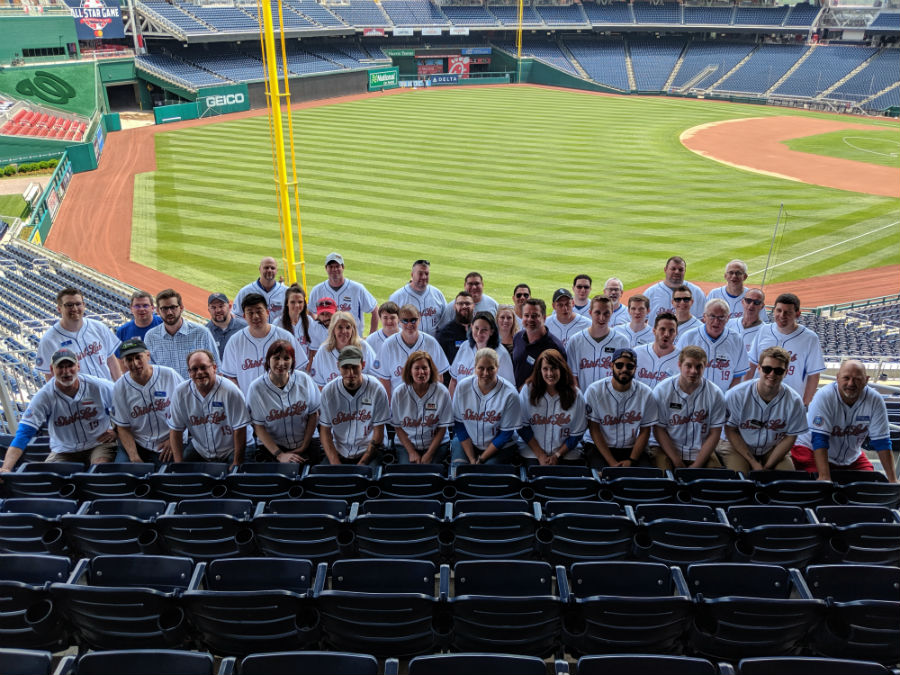 Attendees and presenters attended a Washington Nationals baseball game after the event.
The Shirt Lab schedule features two additional dates in 2019. The event heads to Portland, Oregon on Aug. 3 and Atlanta on Sept. 28. Organizers say a 2020 program is forthcoming.
For more information, visit https://shirtlabpro.com/.