Features
Konica Minolta Appoints Industry Veteran to Head its Wide-Format Program
Mike Wildbore's extensive background includes time at both Fujifilm Graphic Systems and Drytac Canada.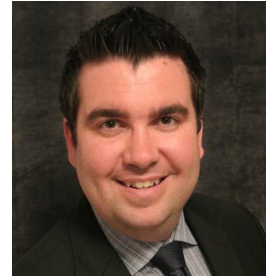 Ramsey, New Jersey-based Konica Minolta Business Solutions U.S.A. announces the hiring of Mike Wildbore as the company's director, business development, wide-format printing systems.
The company says Wildbore has more than 15 years of print-related sales experience and will help lead the expansion of Konica Minolta's wide-format print offerings.
Prior to joining Konica Minolta, Wildbore was a digital solutions manager with Fujifilm Graphic Systems, overseeing Canadian sales of the company's hardware and software products, including the J-Press and Acuity printers and its cloud-based CTP and XMF Workflow software solutions.
Wildbore has a bachelor of technology degree in graphic communications management from Ryerson University and his professional background also includes working as vice president of sales for Drytac Canada, where he oversaw that company's expanded adhesive coating and converting operations within the Toronto area.
"Mike has held a number of executive roles in the print industry, and he's well-poised to help clients develop new market opportunities in the wide format space," says Chris Dewart, president and CEO, Konica Minolta Business Solutions (Canada) Ltd. "His knowledge of the graphic communications industry will be a huge asset for us as we continue to develop new and innovative products and solutions to meet the needs of our clients. Based on his solid track record, we are confident Mike will make a positive impact in this fast-growing segment."
"Konica Minolta is an industry-leading company, and I truly believe they offer some of the best products on the market right now," says Wildbore. "I'm excited to bring my more-than-15-years of experience and knowledge in sales and graphic communications to the company, and I consider myself lucky to be joining the workplace of the future."