Features
Acrylic: The Unsung Hero of COVID-19
Until COVID-19 hit early last year, the use of the word "acrylic" was typically associated with manicures or mod furniture from the 1960s. Today, the material has a different, more purposeful calling, as it's being utilized to create physical barriers and face shields to protect people from the transmission of the coronavirus. Employed by medical facilities, banks, restaurants, offices, and more, acrylic has come up as an essential material for those working on the frontlines.
The push for dependable solutions has resulted in an inexpensive, reliable answer: the acrylic barrier. Acrylic resin, also known as Lucite or Plexiglas, is a material that's long been used by Dataflow, a New York-based digital printing company, but is now seeing increased demand.
Dataflow offers a variety of print services, including window solutions, wall decor, trade show displays, POP signage, large-format printing, small-format printing, and more.
"Acrylic used to be seen as an inexpensive and temporary solution, but the ongoing regulations in place for safe operating practices during the age of COVID have proven that it may be a more permanent part of doing business," says Dan Zimmerman, president of Dataflow.
Many of Dataflow's clients, like Ascension Lourdes Hospital in Binghamton, New York, and the State University of New York at Cortland, have reconsidered the importance of acrylic barriers as the lasting effects of the pandemic continue.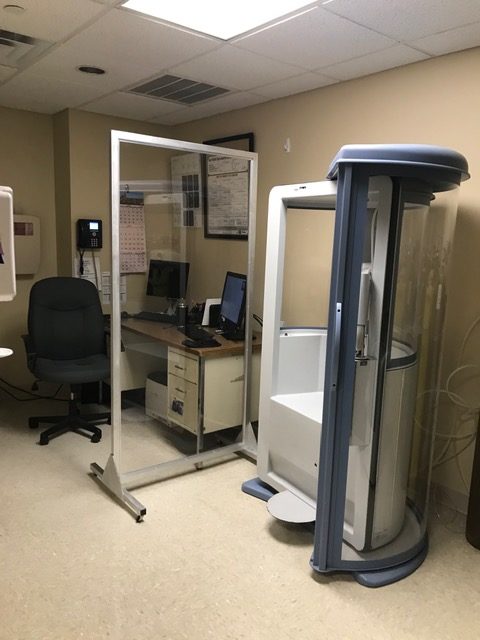 Lourdes Hospital, which tasked Jax Signs (a division of Dataflow) with designing and installing the acrylic barriers, saw the value in impenetrable and easy-to-clean aspects of acrylic. It chose to work with a local business throughout the process, which required frequent visits and walkthroughs to ensure the best fit to meet the medical facility's needs.
Jax Signs offers sign design, fabrication, installation, retrofitting, permit acquisition, and print services.
Originally, Lourdes contracted Dataflow to provide acrylic barriers to separate employees from patients in close areas like check-in but ended up opting for additional barriers between employees.
Laura Donovan, chief marketing and communications officer at Ascension Lourdes Hospital, says, "We contacted Jax Signs to install partitions, and they provided quick, high-quality service to meet our needs. We are impressed with their excellent, reliable customer service."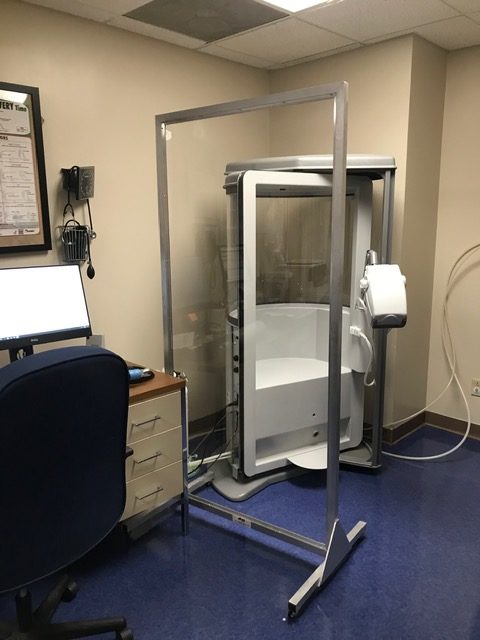 For this project, the Dataflow team used a Colex Sharpcut flatbed cutter, 5mm cast acrylic with fabricated aluminum bases, and Adobe CS to design and create the templates for the barriers.
Zimmerman tells GRAPHICS PRO, "Almost every protective barrier had a different size and shape, based on its final destination (countertop, desktop, freestanding, or on wheels), so we extended hours to build custom products and still meet the client's deadline."
While the team has been keeping busy, they don't expect to slow down anytime soon.
"Coronavirus isn't going anywhere soon, but if we want to collectively commit to slowing the rate of infection, businesses need to install solutions like acrylic barriers to ensure that extra level of protection," concludes Zimmerman.