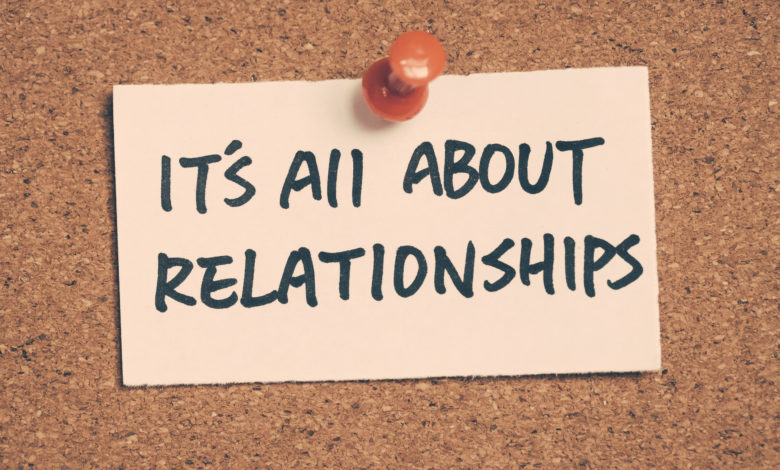 In Part 2 of this relationships series, I'll highlight methods we (at Kaptain Kirk Clothing Co.) use to attempt to develop a relationship with a large locally headquartered organization. Although we do not yet have the results of this approach, and approaches, in general, are not one-size-fits-all, my goal is to share some insight on steps that you may want to consider or missteps you may want to avoid when you are in a similar situation. Whether we succeed or fail, there is always something to learn.
Patience can be critical. Not to say that you might not have to assert yourself, but with a large organization, it can sometimes take several people, or possibly even departments, to come to a final decision. To build this relationship, we have to have numerous meetings, speak with the heads of several departments, and slow down our approach. When looking to develop a relationship with a large organization, make sure the results will be what you desire.
Persistence is a must. With an organization, you are rarely able to solidify the relationship on your first attempt. This is our truth. Even though we have achieved a series of small advances in cementing our relationships, we see that it takes persistence to establish relationships completely. Our persistency has included following up, following up when no one responds, attending scheduled meetings, events, etc.
To make this easier, when looking for relationships you want to build, look to organizations that you like, support, relate to, participate in, etc. This foundation will make building that relationship easier because you will know what they're about and their mission. They will be building a relationship with someone who truly connects with them. You will be surrounding yourself with people you have things in common with.
Stay present. To form a relationship with a large organization, one of our goals is to stay present. Every time they turnaround, we want them to see a company representative, our name, or some reason to be reminded of us. My experience says the more present we are, the more visible we are, the harder we will be to forget. In this respect, we are shooting to be unforgettable.
Communicate often, or as much as possible. As I stated earlier, we communicate even when they are not—touching base, providing current news, insights, and hellos. Any reason we can think of to get in front of a decision-maker or deciding role player, we use it. To me, communicating is positive for several reasons. It lets them know you believe in communicating (always a plus in building a relationship), it can make them aware that you care and have their interests in mind, and that you are there and want to help make their business better.
Be diligent. Do as you say you will. If the organization needs something, or we offer something, we are on top of it. We understand that we are being watched, analyzed, and judged by those we can and cannot see every time we interact. For every member of the deciding party, we know we must also influence their spheres of influence. In other words, we cannot give them or anyone around them any reason to question our ability to take care of them or our ability to follow through. Diligent companies are reliable companies. This is what you want from your relationships; this is what your relationships want from you.
Be thoughtful. When invited to non-business-focused activities, we stay away from business-related conversation unless initiated by others. If possible, we attempt to keep those conversations brief. At non-business-focused events, we want to participate, meet people, and get to know them from another angle. Take these opportunities to enjoy yourself and show another side.
Be productive. When we are called on to produce, we give the organization a good taste of what it will be like to be in a relationship. We want them to see how they could benefit, why we could help them grow, and what a future with us could look like. By showing them how, why, and what, we position ourselves in their future. All relationships want to know where this could go and how it will help them. Help them see their future with you.
I know some don't believe in investing too much in relationship building. My thoughts are: If you want it and it makes sense, go get it.