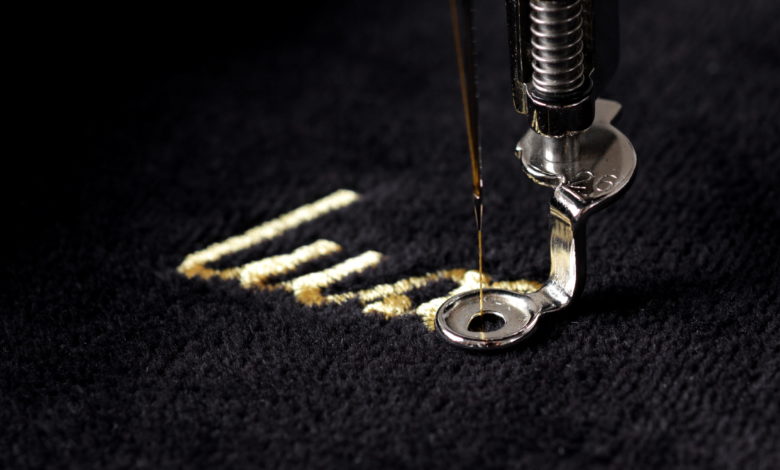 Presenting something new—whether it's a new type of garment, a decoration style uncommon in your area or even something so simple as decorating in an uncommon location even when using common garments—proves your willingness to innovate as well as your dedication to creativity and increasing the visibility of your customer's brand.
Keep in mind that your work doesn't have to be new to the world, just new to your customer. The best way to address novelty is often to find the junction between something your customer knows and trusts and a new addition to the paradigm that sets it apart. Show their logo, but add an element in a metallic thread or special effects thread like glow-in-the-dark. Take a loud logo and render it tone-on-tone, or vice versa. Change stitch types, angles, and contrast in surface qualities to create something textural, dimensional, and unlike anything they've seen in standard logo embroidery. Use a new material, technique, or multimedia combination in the samples you show.
Exhibiting your ability to keep a finger on your industry's pulse and showing versatility creates products that seem unique without necessarily changing anything about labor or cost. Create coordinating looks, not just replication of the same logo on any number of products. If you can make your customer's apparel feel like a retail offering, like an artistic adventure that catches the eye of their intended audience, it will stand apart from the standard fare offered by most businesses. And your customer will pay more, particularly when you seem to be the only one able to make it happen.
The balance
While it's true that you can damage your profit by dallying in endless creative exploration, careful creators can reach a balance that respects a client's budget and expectations while going beyond the average lackluster left-chest logo execution of their competition and creating an opportunity to charge for the premium.
Remember, quality alone won't drive up profit margins. It is to be expected that a professional embroiderer has well-registered borders, complete coverage, and hoops garments at the correct angle.
To increase the perception of value, one must delight the customer, provide additional utility, make the experience of ordering, exploring options, and wearing the garment better. These things can be enhanced with attentive listening, careful consultation, and the work of a skilled digitizer.
With the confidence to create unique treatments, call out potential problems, and address them, it's hard to argue that any digitizer committed to the medium's creative pursuit isn't an asset to any decorator. Push your limits, look for that next-level execution, and make your embroidery the luxury item it has historically been. You'll be able to charge accordingly. Both you and your customer deserve the best.