News
Watchfire Signs Selected for Entertainment Venue at The Mill on Etowah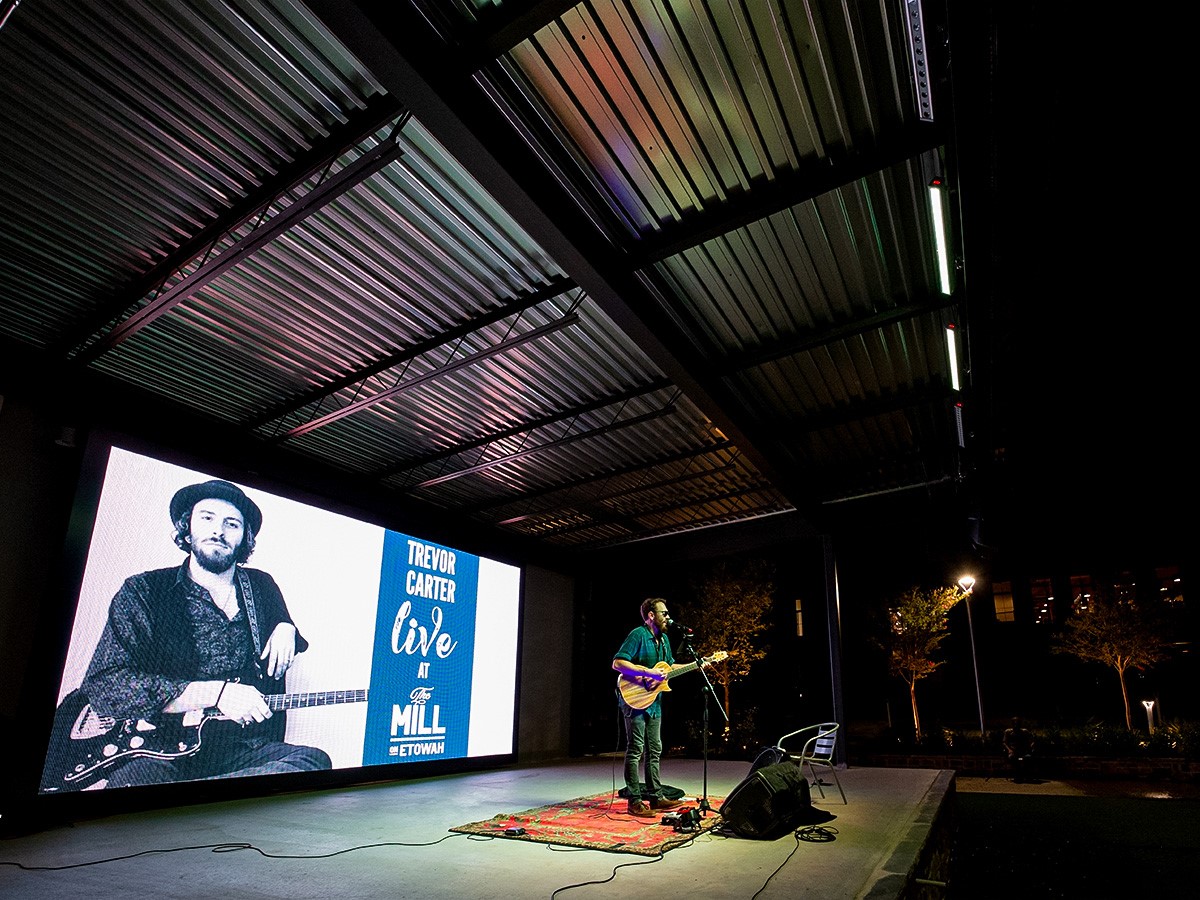 (Image courtesy Watchfire Signs)
Watchfire Signs, a provider of exterior and interior LED signs, was selected to provide a high-resolution digital display as part of the entertainment venue at The Mill on Etowah mixed-use development in Canton, Georgia.
The Mill on Etowah is an adaptive re-use development near downtown Canton that's reinventing the area's shuttered Canton Cotton Mills into a dynamic community attraction along the Etowah River. The 158,000-square-foot development includes restaurants, retail, a brewery, office space, a co-working space, and a community event space with a video and audio stage.
The Watchfire LED wall features an 8mm 9′ X 16′ display for broadcasting films for movie nights and to enhance live concerts for the audience on the lawn. It showcases crisp and vibrant video content for several events a week and can withstand the outdoor elements.
The Watchfire display is integrated with an audio and control system from dB Integrations of Gainesville, Georgia. The system delivers quality sound to guests on the lawn, measuring 120′ deep and 60′ wide, and spillover to nearby restaurants and shops.
Ben Barr, director of sign division sales, East Coast, at Watchfire Signs, says, "Partnering with dB Integrations has allowed us to deliver a turnkey solution for The Mill on Etowah that helps the development attract entertainment talent and build a community experience in Canton."