News
Orbus Celebrates Recycling & Environmental Protection
The company announces it has recycled an average of 75% of total waste each year for the past 10 years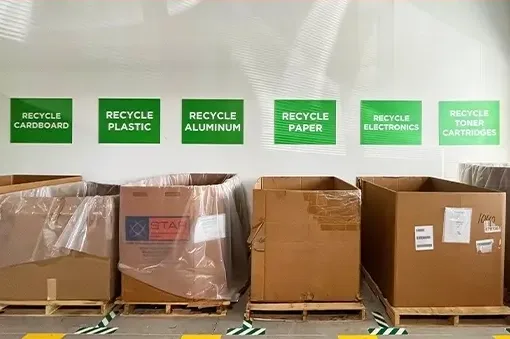 (Image courtesy Orbus)
Orbus Exhibit & Display Group, a North American producer and manufacturer of visual communications solutions for tradeshows and events, retail environments, and corporate interiors, commemorates Earth Day and Earth Month by sharing that it has recycled an average of 75% of total waste each year for the past 10 years.
In the past decade, Orbus has also diverted over 10 million pounds of waste from the landfill. According to the company, this milestone is a testament to its long-standing commitment to environmental sustainability and its ongoing efforts to reduce its impact on the planet.
"As part of Orbus' sustainability initiatives, we have built and maintained a comprehensive recycling program that includes separating recycled waste into categories such as cardboard, paper, aluminum, fabric, steel, and other," states the company.
Orbus has been ISO 14001:2015 certified since 2010.
"We are thrilled to celebrate Earth Day by reaching this significant milestone," says Jim Concannon, operations manager & ISO representative for Orbus. "We recognize the importance of taking care of our planet and are proud to do our part by implementing sustainable practices in our business operations."