Features
PIA Announces Several Honorees
The Printing Industries of America was originally founded in 1924.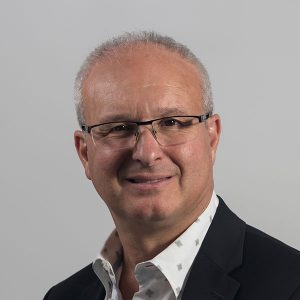 The Warrendale, Pennsylvania-based nonprofit Printing Industries of America, an advocacy organization dedicated to the advancement of the graphic communications industries worldwide, announces several honorees who were recognized in early November at its Ben Franklin Honor Society award dinner during the PIA's fall administrative meeting in Grapevine, Texas.
Jeff Ekstein, the third-generation owner of 65-year-old Willow Printing Group, was presented with the PIA's 2018 Lewis Memorial Lifetime Achievement Award. Established in 1950, the Lewis Award pays homage to business leaders who have made major, long-term contributions to the graphic arts industry and have been a significant force in shaping the business of printed communications.
According to the PIA, Ekstein has led his company through numerous strategic acquisitions and has overseen the business through its various evolutions. Ekstein has served on the PIA board-including as former chairman-as well as many committees and task forces. He currently a PIA Finance Committee member and he serves as a judge for the Premier Print Awards, the largest print competition in the world.
He also been involved with many other printing trade organizations and currently sits as chairman of the Canadian Printing Industries Scholarship Trust Fund. Ekstein has also been a fundraiser for multiple charities.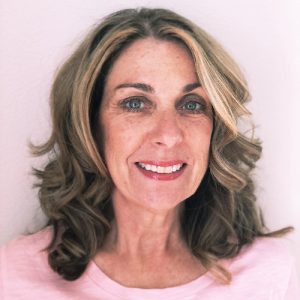 Also at the dinner, Jules Van Sant was honored with the 2018 Naomi Berber Award. That award honors outstanding women for their exceptional record of accomplishments, extraordinary contributions toward the development of the graphic communications industry, and for having advanced the interests of the industry.
Van Sant has a lengthy career in the communications industry and has been a strong advocate for print her entire career. She is the founder and owner of Red Joule Communications and has been the executive director of the Pacific Printing Industries Association since 2006.
Finally, 10 people were 2018 inductees into the Ben Franklin Honor Society. According to the PIA, the Ben Franklin Honor Society is comprised of industry leaders who have made lasting contributions to advancing print and graphic communications. Inductees have rendered outstanding and meritorious service to industry associations that promote the advancement of graphic communications.
George Crump is a retired Captain of the United States Navy Reserve and the retired president of DataSource Inc., one of America's largest print supply chain management companies, where he served more than 26 years. He also served six years on the Print Services Distribution Association's board of directors, including one year as president. He was the recipient of the PSDA President's Award in 2012.
Crump founded and is currently chairman of St. Louis-based EnviroPAK Corp., a manufacturer of custom molded pulp packaging.
Pedro "Tony" Fernande is the owner and CEO of Captiva Group where he has worked for 38 years. Captiva Group specializes in printed material for the folding carton and packaging industry, in-store retail merchandisers, direct mail, and end users of printed collateral.
Fernande has served as a PIA President's Conference Advisory Committee member and has also chaired the committee. He was also an active PIA Peer Group member.
Michael Fisher has served as a business leader and sales representative for 27 years with PrintConcepts, now Consolidated Graphic Communications. He has served with the Document Management Industries Association and the Print Services Distribution Association boards of directors, and was PSDA president in 2009.
Curt Kreisler is president of Gold Star Printers, a company he starting work with five years out of high school after his father fell ill. At the time, it was a very small company but today, it operates out of three locations with 33 employees.
Kreisler has been an active member of the printing community for more than 30 years, including serving both the PIA and his local affiliate, Printing Association of Florida (now Florida Graphics Alliance).
Robert T. O'Connell has served 36 years and is president of Vanguard. He was elected to the Print Services Distribution Association board of directors in 2001 and served as president in 2009. He has served on numerous committees for the association as well as presented at many PSDA conferences over the years.
Jack W. Stoughton is the owner and president of Stoughton Printing Co. where he has served for 54 years. The company produces music packaging that earned the company two Grammy awards.
Stoughton has been on the PIA of Southern California board of directors since 2010 and was chairman in 2015.
Kevin Runbeck is the co-founder and CEO of Runbeck Election Services, where he has worked for 40 years. Kevin and his company hold six patents for innovations in the process of producing ballots from remote printers which reach rural voters, as well as his newest patent application for software that automatically compares voter signatures on file to that of one on a signed petition. This software helps reduce the amount of time it takes to verify petition validity from weeks or days to just a few days or hours.
As one of the group of founding fathers, Kevin played an important role in the formation of his local affiliate Printing Industries of Arizona/New Mexico (now Western States Printing Alliance) as it grew and spun off from PIA of Southern California in 1990. He served two terms as PIAZ chairman of the board, and he has been a chairman of both the Education and Government Affairs committees. He also served with the PIA in various capacities.
Doug Rawson has been with Superior Lithographics for more than 25 years and is the CEO. Rawson is the Government Affairs/Labor Policy Committee chairman on the PIA Board of Directors and has served PIA for more than six years. On the local level, he has been a PIA of Southern California board member since 2002 and ultimately was named chairman of the board in 2010. He has been a Printing Industry Credit Union board member since 2005. Additionally, Doug was awarded PIASC Executive of the Year in 2011.
Gail Frances O'Roke has been with Deluxe Corp. for more than two years. She has served with the National Business Forms Association for multiple years.
Jules Van Sant was also named a 2018 Ben Franklin Honor Society inductee.
The nonprofit Printing Industries of America began in 1924 as the Lithographic Technical Foundation and today has more than 13,000 graphic arts member companies. Its mission is driven through its five divisions: research; training; consulting; process/quality controls; and publications.