Features
Paris Out-of-Home Ad Company JCDecaux Hires Chief Data Officer
JCDecaux made a consious effort to dive into data mining full time when it launched its data division in the spring of 2018.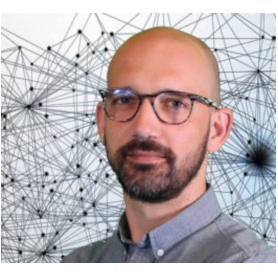 Paris-based digital outdoor advertising company JCDecaux announces that François-Xavier Pierrel has joined the group as chief data officer. Pierrel, with the assistance of the data scientists, data analysts and data engineers teams, will supervise the company's data division.
The company says that recruiting to add more team members for the various parts of its data division is already underway.
Pierrel, 43, began his career in the telecom industry in 2000, working in the sales departments at 3com, Panasonic and Chicony. In 2011, Pierrel joined Microsoft as head of adtech solutions for France and Benelux. In 2013 he joined Facebook as head of marketing science for southern Europe, before taking over as global director, data, CRM and social for Renault in 2017.
JCDecaux's data division was created in May of 2018 and operates at an international level to transform outdoor advertising and the company by drawing on data collection, analysis, modelling and use. The company says that by placing data at the heart of its processes, the group aims to develop more innovative and contextualized solutions for all JCDecaux's partners: advertisers, agencies, cities, airports, transport operators, etc.