Features
A Guide to DTG and Dark Shirts: Part 2
Full-color customization is possible on dark fabrics as long as you complete this important process.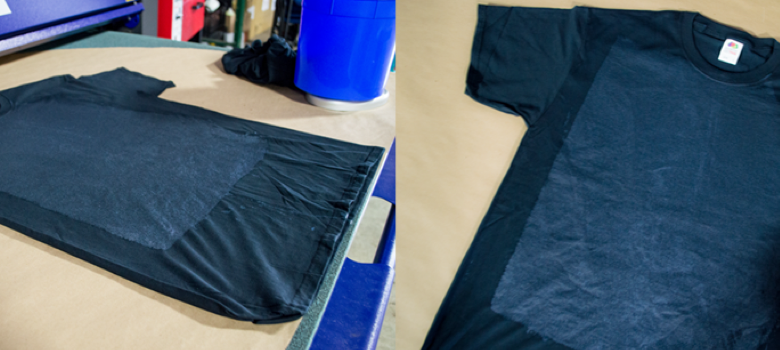 Applying the pretreatment solution to your dark garments is similar to applying primer on drywall – it prevents the DTG inks from soaking into the garment and allows the inks to sit directly on top of the shirt. The pretreatment solution also contains properties that cause a chemical reaction to occur once the white ink hits the shirt (much like "flashing" in the screen-printing process), which allows the white ink to dry instantaneously so the CMYK inks can be printed on a semi-solid surface without any wet-on-wet printing. This prevents any of the ink colors from mixing during printing and produces the high-resolution results that DTG printing is known for.
Pretreatment solution can be administered using either a hand sprayer or a spraying machine – make sure all areas in which ink will be laid down are covered to avoid misprints and ensure all parts of the artwork show up correctly. Once applied, allow the pretreatment to either air dry or dry underneath a heat press. Press the pretreated shirt at 338 F for 40-45 seconds at medium pressure to ensure the pretreatment has set. The layer of pretreatment solution should be close to transparent, and you can let your customers know that the solution will come out after the shirt's first trip to the wash.
-Chelsea Borgmann, Coastal Business Supplies
Jump back to part one, which covers garment choice.